Cannabidiol (CBD Oil) is a cannabinoid that was discovered in 1940. Ever since its discovery, it has been extensively tested and studied for the possibility of treating numerous health issues, which may include depression, heart disease, acne, and anxiety. In other areas, it has been used as an alternative pain reliever for individuals who have cancer.
Cannabidiol is an excellent alternative for persons seeking an alternative pain-relieving option other than conventional pain relievers. It does not possess the mind-altering effects of marijuana or other pharmaceutical drugs often prescribed by physicians.
Cannabidiol
A cannabinoid, like CBD, is extracted from the hemp plant, a member of the cannabis plant family. After extraction, manufacturers often dilute it with a particular carrier oil like hemp seed oil. It is especially appealing to today's society because it does not contain any mind-altering effects.
Furthermore, scientists have confirmed that it eases chronic pain and other mental conditions like anxiety. There are various benefits of using this oil, but there is also a downside. It is also used in many areas, but it is majorly used in the health care industry.
THC or no THC: Full spectrum vs broad-spectrum
THC is the principal psychoactive compound that is found in marijuana. It makes an individual produce a high sensation that is mind-altering. THC can be ingested by smoking marijuana and consuming edibles, oils, capsules, and other modes. However it only occurs in trace amounts in CBD oils.
Full-spectrum products contain all the cannabinoids found in the cannabis plant, including THC, while broad-spectrum products typically do not contain THC. However please note that the THC level found in full-spectrum products is very small amount – 0.2% or less. This trace amount of THC is not ever near enough to make a person high but it is enough to make a difference to the effectiveness of a CBD oil product. 
The critical difference between these two products is the THC content. Many CBD users opt for full-spectrum products as the THC content, although very low, works well alongside other cannabinoids extracted from hemp such as CBD and CBG. This synergetic process is called the Entourage Effect.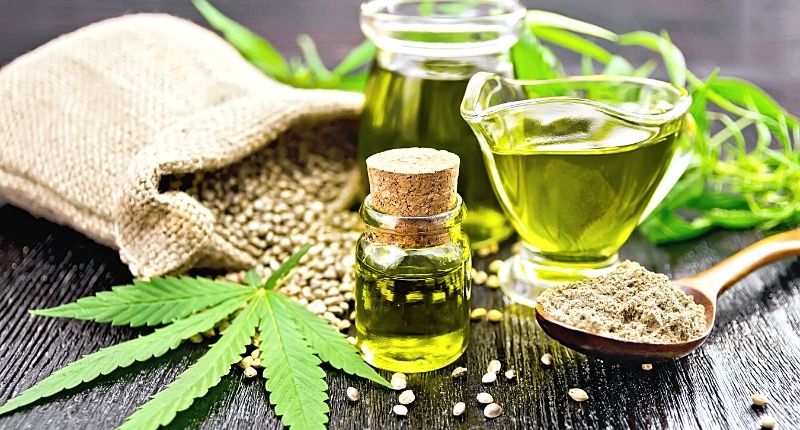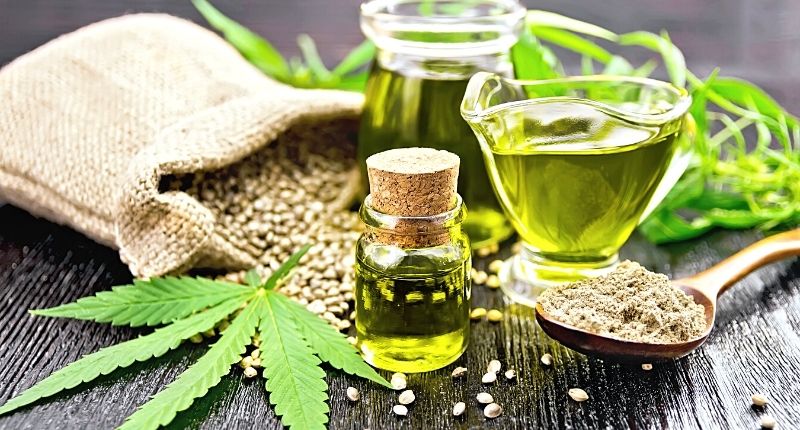 Before taking any cannabis products, however, research the product's legality because, in many countries, the growth, sale, and consumption of marijuana or any cannabis products are prohibited. Hence, to be on the safe side, find out which pain-relieving product is best for you.
How is CBD oil beneficial to humans?
There are several uses of cannabinoids in humans. Here are some of the most common:
Used as a pain reliever
As far as 2900 B.C, people used to treat pain with marijuana. However, in recent times, scientists have made a deep dive into its components and discovered that certain elements, including CBD, are accountable for marijuana's pain-relieving effects.
They made this discovery by studying the Endocannabinoid system (ECS). This is the part responsible for regulating some functions like pain management, sleep, appetite, and the immune system's response.
Reducing anxiety
Mental disorders like anxiety are manageable with cannabinoid oil. However, many physicians treat anxiety with pharmaceutical medication, and this has been known to cause several side effects like drowsiness, insomnia, agitation, and even headaches. In other instances, this type of pharmaceutical medication can be addictive.
However, cannabinoid oil treats with minimal side effects and makes the body produce a natural response. It can also be effective in treating anxiety in children.
Treating insomnia
People diagnosed with insomnia due to other conditions are commonly treated with CBD. It has been discovered to reduce any excessive daytime sleepiness and promotes refreshing REM sleep.
In other areas, people diagnosed with other sleep disorders resulting from neurological conditions like Parkinson's disease are also treated with Cannabidiol.
Mood elevation
While Cannabidiol has shown promising results in treating anxiety and other mental disorders, it can also be used as a mood stabiliser. Clinical evidence suggests that CBD produces similar effects to medication used to treat bipolar or depression.
Additionally, mood swings can be a side effect of taking other medications. CBD does not have such adverse effects on the individual.
Reducing acne
Acne is caused by several factors, which include bacteria, genetics, and even overproduction of sebum. However, based on recent studies, researchers have concluded that Cannabidiol helps treat acne because of its anti-inflammatory properties. This is handy in preventing the overproduction of sebum.
For Pets
Cannabidiol can be used to treat neuropathic pain in pets, especially dogs. While there is no scientific data to support this claim, dog owners have anecdotal evidence that suggests Cannabidiol can treat pain in pets. In others, it can be used to control seizures and has cardiac benefits to canines.
According to other studies, Cannabidiol has the following benefits to pets:
• Has anti-inflammatory effects
• Anti-anxiety impacts
• Cardiac benefits
• Appetite stimulation
Does this supplement do anything?
CBD has been praised for treating childhood epilepsy syndromes like LGS, which does not respond to medication. In an article by the European Journal of Pain, CBD has been seen to reduce pain and inflammation caused by arthritis.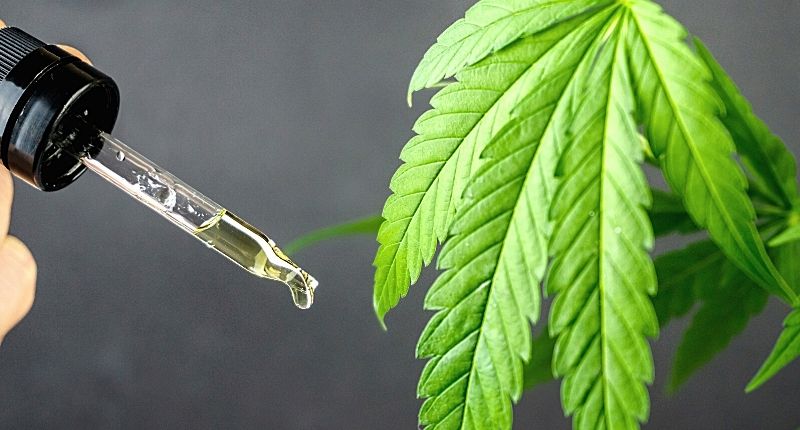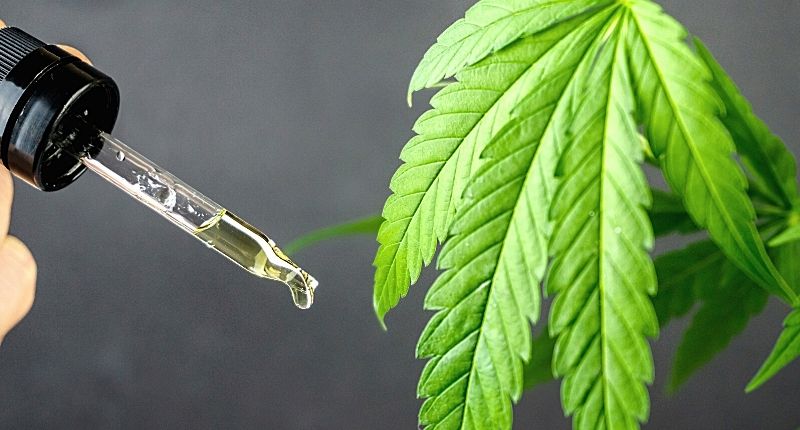 It should, however, be only used on the skin. In other studies, it has been seen to lower addiction to heroin and tobacco. Conclusively, it is a good supplement, which is effective.
Side effects
There are occasional side effects associated with the use of CBD. Some of these side effects include:
• Fatigue
• Nausea
• Irritability
• Increased level of blood thinning
• Diarrhoea
• Changes in weight
Is CBD addictive?
No. CBD alone is not addictive. However, research is still ongoing about its dependency, but preliminary results indicate that it is not addictive. Although, heavy cannabis use has been known to increase the risk of dependence in individuals.
What is used for vaping Cannabidiol?
Carrier liquids are used to thin the hemp seed oil in CBD. This carrier liquid has to be fully processed for it to be used in a vape pen. Usually, it comes in pre-filled cartridges that are screwed into the pen. This then produces heat, which then produces vapour that the individual may inhale.
Is CBD vape oil similar to CBD oil tinctures?
These two products are not the same. The cannabinoid tincture is an alcohol-based extract. When making this product, manufacturers use high-proof alcohol as a solvent to extract natural compounds of the cannabis Sativa plant.
CBD vape oil can only be used in a specific vape pen which will not heat the vape juice too high. Hemp extract in the product will be burnt up if it is overheated using a regular vape pen or too high a setting. Cannabidiol vape juice cannot be dropped under the tongue the same as CBD oil in tinctures cannot be used in vape pens.
What is CBD Balm, and what is it used for?
CBD cream is an emollient that is made from infusing beeswax and other organic components with CBD. It is commonly used to address inflammation, pain in specific areas of the body or joints.
The balm will, however, not enter the bloodstream and is strictly for external use. It must be applied directly to the skin.
What are CBD edibles?
In CBD edibles, the main compound in CBD is mixed with foodstuffs. Hence, this would mean that CBD is slowly being released into the bloodstream as the food is undergoing digestion.
The result is that the individual gets to experience a lasting CBD experience (2-4 hours longer than inhaling CBD).
Examples of edibles include CBD Gummies. They come in a range of colours, shapes, flavours, and concentrations. CBD Capsules are oral capsules that are specially designed to administer Cannabidiol into the body through the digestive system.
Wrapping up
CBD oil Ireland is now readily available across licensed distributors. It is a supplement that has fewer side effects as compared to pharmaceutical medicine. It has a natural impact on the body and is safe, even for children. Further, it does not produce high effects on the user, making it safe for you and your pet.