It's that time of the year again when Black Friday is just around the corner. In case you didn't know Black Friday, Cyber Monday and the days in between are arguably the best days of the year to shop and grab some serious bargains.
Here we compile a list of the best CBD oil sales and deals available this year during Black Friday week to save you the effort of searching. Use the table below to see what discounts you can get with different CBD brands in Ireland on CBD Oils, Creams, Gummies and capsules plus more.
Use the buttons in the table to take you straight to the brand's e-commerce store and grab your product. Don't forget to use the discount code provided here (if necessary) at the checkout in order to get the offer.
This list is regularly updated as sales information from brands is sent to us so keep an eye on it in the lead up to Black Friday Week.
CBD Oil Deals
| Name | Buy Now | Black Friday Deal | What You Get |
| --- | --- | --- | --- |
| #1 Our Pick: Dr. Hemp Me 20% CBD Oil | Buy Now | BUY 1 GET 1 FREE | |
| #2 Dr. Hemp Me 30% CBD Oil | Buy Now | BUY 1 GET 1 FREE | |
| #3 Dr. Hemp Me 10% CBD Oil | Buy Now | BUY 1 GET 1 FREE | |
| #4 CBD Eire 1500mg | Buy Now | BUY 1 GET 1 FREE | |
| #5 CBD Eire 5000mg | Buy Now | BUY 1 GET 1 FREE | |
| #6 Ceelabb 1000mg CBD Oil | Buy Now | TBC | |
| #7 Ceelabb CBD Gummies | Buy Now | TBC | |
| #8 Dr. Hemp Me CBD Gummies | Buy Now | BUY 1 GET 1 FREE | |
When is Black Friday in 2021?
Black Friday officially begins on Friday 26th November, the day following Thanksgiving in the US. That being said, lots of brands and stores begin their sales and discounts in advance of this date to build momentum and start off what many call 'Black Friday Week'.
What Day is Cyber Monday in 2021?
Cyber Monday is usually the final day of retail sales and this year it falls on Monday 29th November. Although sales will be running for up to a week in some cases prior to this date, e-commerce stores often hold off on massive discounts until this date or feature updated offers to keep this shopping day as worthwhile as those previous.
How did BF Shopping Start?
You may be interested to know that Black Friday originated as a phrase in Philadelphia, USA when used by police officers on the day following Thanksgiving. They coined the phrase to describe extra footfall and vehicle traffic on the Friday following the national holiday as people chose to get out and shop after a day spent at home celebrating with family.
More Reading: 5 Best CBD Oil & Vape Oil Brands in Ireland in 2021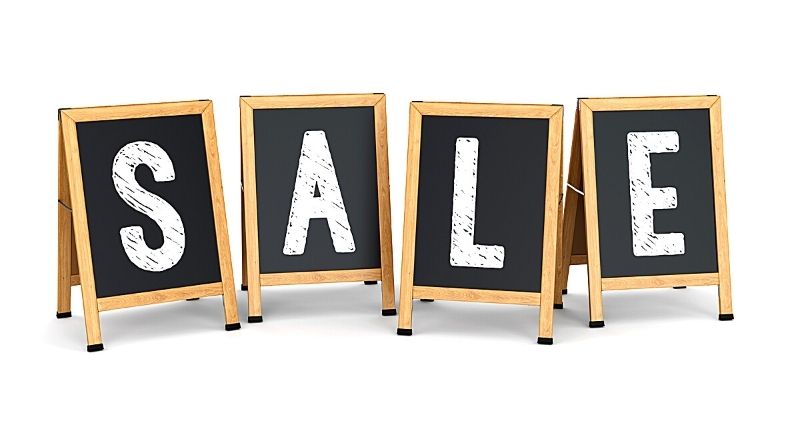 As many people took time off work to celebrate with their loves ones, the streets became annually busy on this day and retail stores saw an increase in footfall. To take advantage of this increase, retail brands chose to implement sales and discounts on this Friday every year as Thanksgiving always falls on the last Thursday of November.
Since then the shopping trend has spread worldwide and evolved into what most call the biggest shopping day of the year.
Frequently Asked Questions
✅ What Day is Black Friday?
Friday 26th November 2021.
✅ When is Cyber Monday?
Monday 29th November 2021.
✅ How long do sales go on for?
The length of time a sale lasts depends on the brand or retailer you are shopping with. Some retailers start their Black Friday sales on the Monday prior and run a Black Friday week all the way up to Cyber Monday. Others choose to just offer discounts on Black Friday through to Cyber Monday.