CBD oil has been one of the most talked-about plant supplements in the health sphere for several years. Large amounts of men and women credit CBD oil for allowing them to reclaim their lives from more traditional medical treatments and potentially dangerous prescription drugs.
From my own experience using CBD, I can personally vouch for the positive effects and role that CBD can have on your body's needs. As an Irish CBD user for more than 4 years, I have to agree with studies and trials which show promising results for CBD in the health sector. The properties of CBD oil and other CBD options, like edibles, work to balance an identified system within your body – the Endocannabinoid System. 
So, which Irish CBD products can you use and which may be the best fit for you? If like me you want to use CBD as a natural alternative to a certain medication or just simply as a food supplement to introuduce nutrients into your diet, then you have come to the right spot. On that note let's take a look at what stock is on offer in Ireland…  
Today, we're going to help you cut through the hype so you can decide if CBD oil is right for you, and we'll also share some of the best CBD oil brands available here in Ireland. Please skip to the end of the article if you are looking for CBD benefits and how to use CBD oil. There I mention the amount of CBD oil you should take to avoid risk and the importance of CBD product testing. 
Ireland's 5 Best CBD Oil Food Supplement Brands 
Thankfully, there are several top-quality CBD companies in Ireland & Europe that can provide Irish customers with laboratory-grade CBD hemp oil for all of their ailments. Due to Brexit Irish CBD oil customers are now having to shop more local and that is why we have compiled a list of the top CBD brands in Ireland. 
| Name | Lab Test | CBD Products | Coupon Code | Picture |
| --- | --- | --- | --- | --- |
| #1: Dr. Hemp Me CBD Oil | Yes | CBD Oil, CBD Gummies, CBD Paste, CBD Cream, CBD for Pets | BDI10 - 10% Discount Code | |
| #2: Ceelabb CBD Oil | Yes | CBD Oil, CBD Vape Oil, CBD Gummies, CBD Coffee | SHAN10 - 10% Discount | |
| #3: Greenheart CBD Oil | Yes | CBD Oil, CBD Gift Sets | | |
| #4: Endoca Hemp Oil | Yes | CBD Oil, CBD Lip Balm, CBD Capsules | | |
| #5: Prime Spectrum CBD Drops | Yes | CBD Oil, CBD Vape Oil, CBD Gummies, CBD Chewing Gum | CBDPS10 - 10% Discount | |
My Recommendation #1 Dr. Hemp Me CBD Oil

 
For people looking for transparent, high-quality CBD hemp oil in Ireland, Dr. Hemp Me is your best option. Dr. Hemp Me offers a comprehensive supplement line, including CBD oils, Cannabidiol gummies, CBD capsules, creams, gummies, pastes & coffee. You'll even find options for your pets!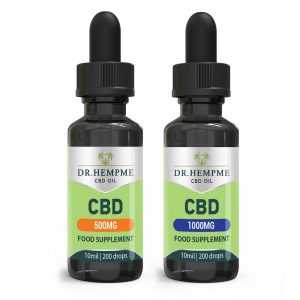 Dr. Hemp Me's cannabis plants are sourced mostly within Ireland but due to higher demand, they also source EU grown hemp plants (in case of confusion hemp is a strain of cannabis so they are the same thing). What's important to note about this brand is they offer a variety of oils & supplements in terms of the CBD spectrum. What do I mean exactly? Well, Dr. Hemp Me is one of few Irish CBD brands selling 'full' spectrum and 'broad' spectrum CBD oils.
The term 'spectrum' as you may already know, is used to classify a product based on its position on a scale – in this case, we're talking about the hemp plant or cannabinoid scale. Full-spectrum products contain the full range of cannabinoids present after extraction from the plant. Broad-spectrum eliminates the THC cannabinoid and so contains a broad amount rather than the maximum.
Before I placed my initial order, I had tons of questions I needed answered. Their website features a chat function, which quickly connected me to a representative. To my surprise, I was speaking to Brian, the owner of the company, who provided me with exceptional service and the answers to all my questions. 
Classification as Dietary Food Supplement
Brian brings an evident passion for CBD, but he was careful not to provide medical advice, as Ireland and the HPRA (Health Products Regulatory Authority) do not recognize the medicinal benefits of cannabidiol presently. Hemp companies are unable to advertise any medicinal benefits.
For information on CBD in Ireland please read the Health Products Regulatory Authority Cannabis Report.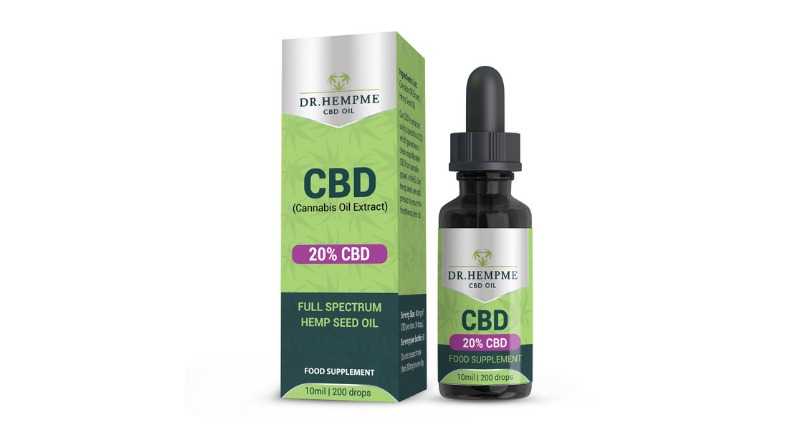 Product Description
Dr. Hemp Me's CBD extracts are derived from supercritical CO2 extraction (unlike Ireland's oldest CBD brand Celtic Wind who use cold-pressed hemp extract). CO2 is one of the safest and cleanest extraction methods. Dr. Hemp Me's oil is packed with over 100 different cannabinoids and terpenes, and comprehensive lab tests back every product on their site. View their lab test page for more information. 
While there are reliable alternatives like Ceelabb listed below, Dr. Hemp Me provides the best CBD oil in Ireland and the helpful customer service that anyone new to CBD needs to choose the best products for them. There's even a dosage calculator on their website to help you ensure you're supplementing correctly. Products in their range are consistently improved…
For one their stronger 40% CBD oil has recently been replaced with a 30% CBD oil. The reason for this? Well the former 40% CBD oil had a tendency to solidify due to the high CBD content in this oil so this brand decided to reduce the CBD content and create the new 30% CBD oil. This oil contains a very high level of CBD while remaining in a liquid form always. 
Technical Details & Specifications
| | |
| --- | --- |
| Allergen Information | Gluten-Free, Vegan |
| Volume | 10 ml |
| Brand | Dr. Hemp Me |
| Lab Tested | Yes |
| Strength | 500mg - 3000mg |
| CBD Product | CBD Oil |
| Ingredients | Hemp Extract & Hemp Seed Oil |
| Material Composition | Natural |
| Customer Rating | 4.7 out of 5 stars |
Prices
Dr. Hemp Me's prices are in line with the market average for premium CBD oil. A bottle of 10% CBD oil typically runs €60, and that's precisely what Dr. Hemp Me charges for their product. Ingredients include hemp oil extract and hemp seed oil only to ensure full natural organic oil.
Dr. Hemp Me's online store offers plenty of safe and reliable payment methods so you can feel confident when ordering, and orders arrive quickly with free shipping above €50. The store advertises two-day delivery, but my first order arrived the very next day. You won't find Dr. Hemp Me in stores, so visit their website to order today. 
Full Spectrum CBD Oil
Next day delivery within Ireland
Lab Tests available
Over 350 positive Trustpilot ratings
UK customers have to pay custom duties
More Reading: Where to Buy CBD Oil in Ireland
#2 Ceelabb CBD Oil
For those of you who want a wide variety of CBD Oil products and flavours too, look no further than Ceelabb. Ceelabb CBD is Irish born and top-quality. My own experience with this brand has been very positive in terms of product satisfaction, delivery and customer service. Added vitamins like turmeric and naturally occurring minerals in this CBD oil make it a must have for me at home.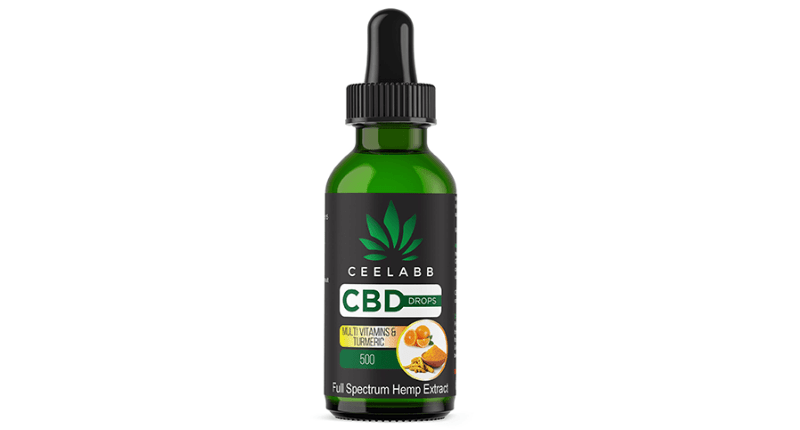 Ceelabb was founded in Dublin, Ireland by Alan who is great to deal with. Ceelabb offer a really great variety of CBD products including CBD vape juice. If vaping is for you then I would recommend you give Ceelabb a try for high-quality, Irish vape juice. Compared to the first brand mentioned in this list, Dr. Hemp Me, Ceelabb offer CBD Vape juice while Dr. Hemp Me do not.
Multivitamins & turmeric CBD oil also adds to the varied CBD product range on offer here. The first version of this formulation and still featured on the Ceelabb online store was Ceelabb CBD Drops in a natural flavour. This initial formulation is plain and simple but still effective just without the added multivitamins and turmeric.
Technical Details & Specifications
| | |
| --- | --- |
| Allergen Information | Gluten-Free, Vegan |
| Volume | 10ml - 30ml |
| Brand | Ceelabb |
| Lab Tested | Yes |
| Strengths | 300mg - 2000mg |
| CBD Product | CBD Oil |
| Ingredients | Hemp extract, Hemp seed oil & Turmeric |
| Material Composition | Natural & Multivitamins Turmeric |
Full spectrum CBD oil with turmeric
Lab Tests Available
Offers CBD Vape Oil
UK customers have to pay custom duties
#3 Greenheart CBD Oil
Another top recommendation of mine when it comes to CBD oil in Ireland is Greenheart CBD. I find their CBD products nicely priced but still of a high quality. I really like the taste of their CBD oil and the effectiveness too.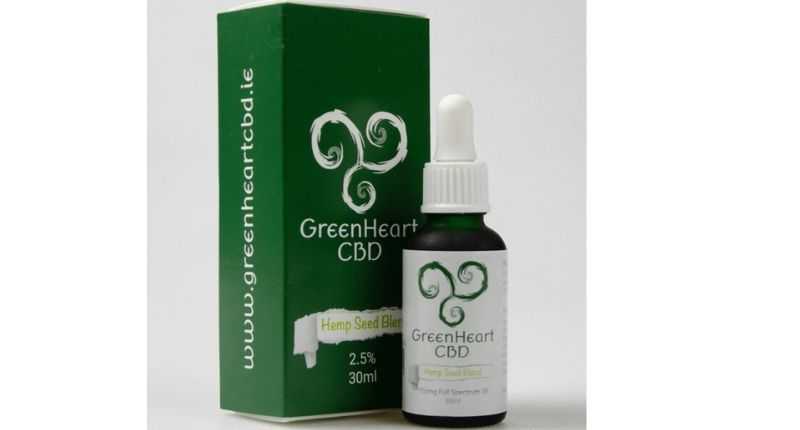 In terms of strengths of CBD oils I find Greenheart the best for low strength oils. This is in comparison to 20% CBD Oil from Dr. Hemp Me for example as listed above. If you are a newbie to CBD oil and other products or just prefer to keep your CBD oil strength at a low level then Greenheart is the perfect choice for you. They offer 2.5% and 5% CBD oils in a variety of bottle sizes. I like the mild taste of Greenheart CBD and the fact that their product is fully organic.
Technical Details & Specifications
| | |
| --- | --- |
| Allergen Information | Gluten-Free, Vegan |
| Volume | 10 ml - 100ml |
| Brand | Greenheart |
| Lab Tested | Yes |
| Strengths | 250mg - 500mg |
| CBD Product | CBD Oil |
| Ingredients | Hemp seed oil |
| Material Composition | Natural |
Organic CBD in all products
Lab Tests Available
Offers a variety of bottle sizes
Low strength CBD oils only
#4 Endoca Hemp Oil Drops
The next addition to this top CBD oil list is Endoca Raw Hemp Oil Drops. I recently purchased this brand as I had heard only good things online and from friends who tried it. I am still in the process of trying this brand out long-term but so far I am really happy with the quality and effectiveness of the hemp drops.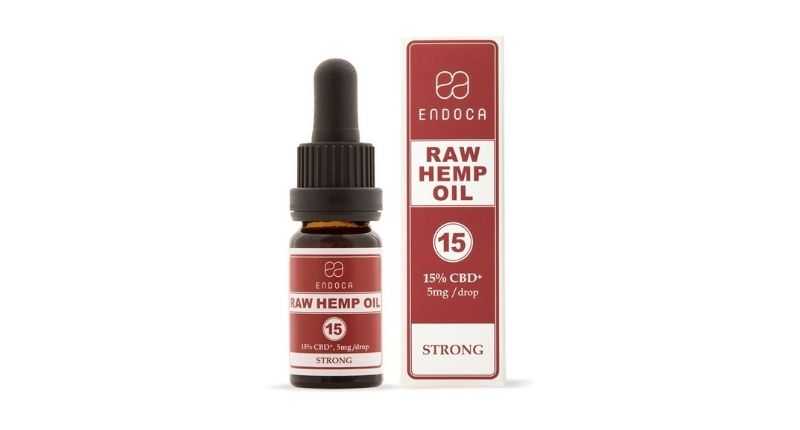 As with any top CBD food supplement, Endoca hemp drops are both vegan and gluten-free. In particular I like the strength of this CBD oil as it's one I have not come across before. I usually take a 10% or 20% hemp tincture so it is nice to try out something in between. The addition of CBDa in this formula also makes it a winner for me as I hear more about 'raw' CBD oils and their natural benefits. Compared to Ceelabb's 500mg Hemp Drops with added Turmeric, this Endoca product has the added plus – CBDa.
Technical Details & Specifications
| | |
| --- | --- |
| Allergen Information | Gluten-Free, Vegan |
| Volume | 10 ml |
| Brand | Endoca |
| Lab Tested | Yes |
| Strengths | 300mg - 1500mg |
| CBD Product | CBD Oil |
| Ingredients | Hemp seed oil |
| Material Composition | Natural |
High-strength hemp oils available
Lab Tests available
CBDa and CBD present
#5 Prime Spectrum CBD Drops
My final pick for this list is another Irish brand of CBD products – Prime Spectrum. Prime Spectrum describe their CBD oil drops as 'premium' along with a host of other CBD items featured on their online store. I have to agree that this oil is very good and nicely priced too. One important point to note is that all Prime Spectrum cbd products are free from THC and are, in another term, broad-spectrum.
What I found excellent when buying from Prime Spectrum is their after-service. Marc will personally call you or chat online if you want and guide you through the process of taking CBD oil. He will answer any questions you may have and explain the science behind the Endocannabinoid System which is actively working within each of our body's.
Technical Details & Specifications
| | |
| --- | --- |
| Allergen Information | Gluten-Free, Vegan |
| Volume | 10 ml - 30ml |
| Brand | Prime Spectrum |
| Lab Tested | Yes |
| Strengths | 250mg - 2000mg |
| CBD Product | CBD Oil |
| Ingredients | Hemp seed oil |
| Material Composition | Natural, Tranquil Mint |
Wide variety of CBD products
Lab Tests available
After-care with experts available
Broad-Spectrum CBD oil only
Why is CBD oil Classified as a Health Food Supplement?
CBD oil is classified as a food supplement by the HPRA (Health Products Regulatory Authority) in Ireland which means no medical claims or benefits can be made about the cannabis or CBD product. However, most people are not taking CBD as a general health supplement like vitamin D, calcium & multivitamins. They are actually taking CBD for some serious health reasons, with the most popular being anxiety and even pain in the bones or elsewhere. The jury is out on whether CBD is fully effective in treating any of these ailments and there needs to be more studies done by researchers.
Strengths
The strength of each CBD oil on this list is stated above. However, if you're new to CBD oil you may not know exactly what this difference means. CBD oils start as low as 2% CBD content (200mg CBD) and goes up as far as 30% CBD content (3000mg CBD). This can be confusing for everyone new to the area so I'm here to help.
In my own personal experience and opinion 2% CBD oil is only beneficial for an animal – dog, cat. If you are human I can tell you you're wasting your time with this low concentration of CBD in an oil. 5% CBD oil is the lowest oil I would go for and this is generally for those who want to start small and work their way up. Nevertheless, if you're looking for pain or inflammation relief, or if other factors are present, this is still too low in terms of CBD content. Dr. Hemp Me for example sells a 5% CBD oil for larger pets or for pets who have more severe health issues. So you can see how low the CBD content is.
Starting with 10% CBD oil is always a great choice, I like to call it 'the perfect child'. It's not too low and not too high. You can start out with this strength and you can also use it as an avid CBD user. The next strength up is one I recently discovered – 15%. After floating between 10% and 20% oils for some time now I decided to give this Raw Full-Spectrum oil a go by Endoca. It's great and suits me for migraines, anxiety and mild back pain. If you think you need a very strong oil then Dr. Hemp Me have recently stocked a new 30% Full-Spectrum CBD oil.
Flavours
Flavours in my opinion are a nice plus but certainly not a necessity. For CBD oil all you want is an affordable product with high-quality ingredients so I don't think flavours are a must. Most of the oils I use are a natural hemp flavour. Depending on the strength of the oil the taste will change, so the stronger the oil the stronger the taste usually. This is where flavours like mint for example can help as the natural flavour can be too much for some people. I do believe though that with time anyone can get used to the taste of CBD oil as after some time it becomes very normal to your taste buds. Ceelabb's CBD Drops as I mentioned earlier have a very mild taste whereas the other oils would be a bit more potent but still very easy to take.
Weight
The weight of your CBD oil tincture can vary from brand to brand. Some Irish brands sell just 10ml bottles like Dr. Hemp Me, while others offer both 10ml and larger 30ml options. Do note that as the bottle gets bigger the concentration of CBD in the oil gets smaller. I have almost always purchased 10ml bottles as I know the concentration of CBD is easily calculated based on the percentage on the front – 10% = 1000mg of CBD in a 10ml bottle.
Ingredients
You can be sure that all ingredients in the above listed CBD oil products come from a natural origin. Natural ingredients like Hemp extract and Hemp Seed Oil make up the majority of the ingredients in these CBD oils. Ceelabb for example have added turmeric and multivitamins to their CBD oil as listed above, which only add to the anti-inflammatory properties of the hemp plant.
Cannabis Trade Association
Both Dr. Hemp Me & Ceelabb are members of the Cannabis Trade Association. The CTA are one of the leading forces in regulating CBD companies across Ireland, the UK and the EU.
What is Cannabidiol?
CBD (cannabidiol) oil is a derivative of cannabis. Within marijuana and hemp plants live chemicals known as cannabinoids, which can have profound medicinal and psychoactive effects. The most well-known cannabinoid is THC, which is responsible for the brain's psychoactive response to cannabis. Receptors in the body's Endocannabinoid System react to cannabinoid such as CBD and THC and cause various effects within. 
Unlike THC, CBD doesn't possess any psychoactive effects, and it doesn't produce the "high" associated with marijuana. CBD can be derived from hemp plants or marijuana. There's growing scientific evidence that CBD is a potent medical supplement free from the side effects associated with many other forms of treatment. 
Are Hemp CBD Products Legal in Ireland? 
CBD is legal to be for the entire country of Ireland, but there are some critical distinctions.
For a product to meet sales guidelines under the classification as a medicinal/health product, the ingredients within must first be certified as medicine. Currently, the HPRA does not recognize cannabis and cannabis derivatives as medicine, making CBD derived from cannabis illegal under Irish law. 
Fortunately, CBD can also be derived from hemp plants, which fall under a legal regulation that allows cannabinoids to be used for food supplements or flavouring for foods. CBD derived from hemp also known as hemp oil is legal for sale and consumption in Ireland. In case of confusion, hemp is a strain of the cannabis plant which has low levels of THC.
CBD products are now sold in many pharmacies across Ireland however I personally prefer to buy directly from one of the brands listed in this article. The reasons are mainly to do with the availability of lab test reports when buying directly from Irish CBD brands. You can request certified lab test results from any brand mentioned on this page and ensure the quality of your CBD oil.
Also, the concentration of CBD in many products sold in Irish pharmacies is very low. The level of CBD present in these products is usually not enough to cause any noticeable effect after absorption into to your Endocannabinoid System.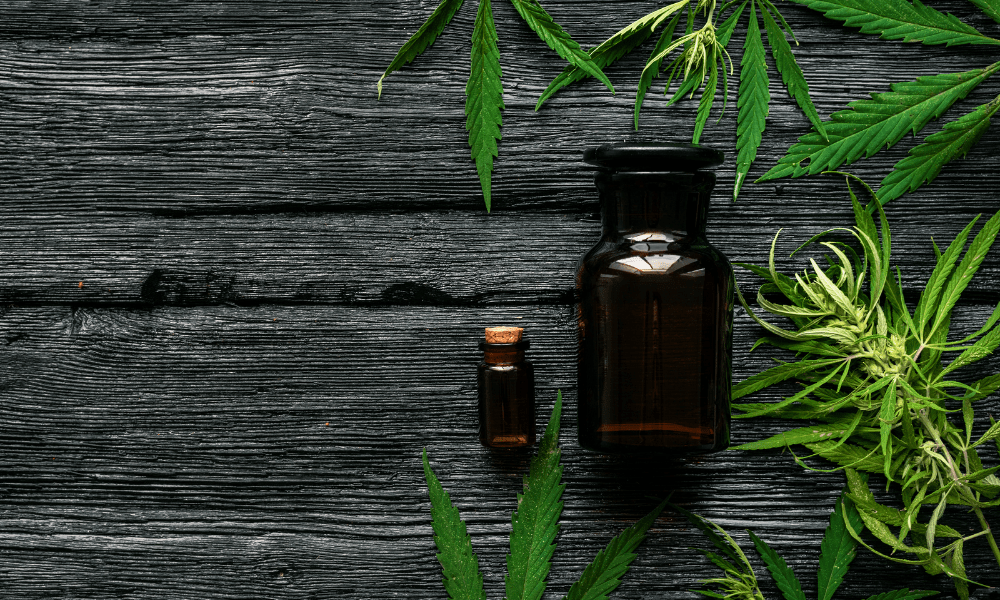 What Are the Health Benefits of Cannabidiol?
Many CBD users offer anecdotal evidence about the myriad benefits CBD provides them with, but many of these haven't been adequately researched in studies. There are, however, seven benefits that have been established through scientific research and the general study of CBD. 
How to Use CBD Oil 
Using CBD oil is incredibly easy, and thanks to the range of products on the market, you can take CBD supplements in a way that best fits your lifestyle. 
The most popular method of consumption is to take it as an oil. The oil can then be taken under your tongue, added to drinks or food, or rubbed into the skin. If using gummies, creams, or other products, intake should be administered according to the directions on the product packaging.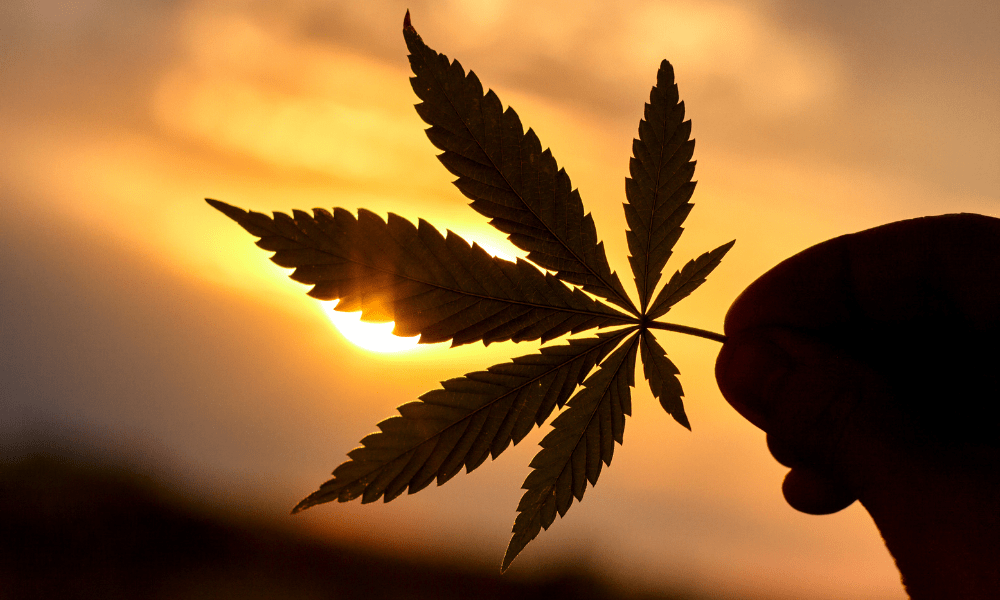 Does CBD Oil work
Personally I can say that CBD Oil has really worked for me. Even within my family and wider circle of friends I have heard many positive stories of CBD oil and other CBD products helping people to manage a variety of health issues. My own CBD story began an age ago when I tried a product belonging to a friend to help ease the onset of a bad migraine. 
At the time I was taking the strongest medication I was ever prescribed and over time I found it worked less and less effectively for me. Since I had plans later that day and knew that this migraine and the prescribed medication would render me useless for the rest of the day and night I decided to try the CBD oil and see if it could help instead.
To my surprise the aura (spots in line of vision) I was experiencing started to decline after just a few minutes and didn't lead me to the usual vision blackout. The CBD oil cut that stage of the onset short and the level of pain I experienced after was significantly reduced. I was able to go about the rest of my day a short time later and that was the last time I even looked at migraine medication. I am a complete CBD convert and hope it can help you too. 
Importance of Checking CBD Lab Tests 
While the legality of the CBD and marijuana industry is highly-regulated, that doesn't mean that the sale of legal CBD products in Ireland is regulated with the same care level. CBD products in Ireland are sold as supplements, and they aren't monitored or controlled in the same way that medical products are. 
After a quick buck, some manufacturers are happy to use inferior quality extracts or poor-quality additives to produce a low-cost product they can sell at a high margin. More reputable manufacturers are serious about the potency, quality, and effectiveness of their products, and they're happy to commission independent lab studies to confirm the quality of their products.
With independent lab tests, customers can confirm the product's quality and purity and verify that the manufacturer provides a full-spectrum CBD oil that will give the broadest range of medical benefits. 
Legal Disclaimer
CBD oil is sold as a food supplement and is therefore not to be used as a substitute for a varied and balanced diet. We include products we think are useful for our readers. If you buy through links on this page, we may earn a small commission.