CBD oil has been one of the most talked-about plant supplements in the health sphere for several years. Large amounts of men and women credit CBD oil for allowing them to reclaim their lives from more traditional medical treatments and potentially dangerous prescription drugs.
From my own experience using CBD, I can personally vouch for the positive effects and role that CBD can have on your body's needs. As an Irish CBD user for more than 4 years, I have to agree with studies and trials which show promising results for CBD in the health sector.
The properties of CBD oil and other CBD options, like edibles, work to balance an identified system within your body – the Endocannabinoid System (ECS). The ECS is now recognised among researchers as a potential avenue for forms of health related holistic therapies, one form being CBD oil. 
So, which Irish CBD products can you use and which may be the best fit for you? If like me you want to use CBD as a natural alternative to a certain medication or just simply as a food supplement to introduce nutrients into your diet, then you have come to the right spot.
On that note let's take a look at what stock is on offer in Ireland…  
Today, we're going to help you cut through the hype so you can decide if CBD oil is right for you, and we'll also share some of the best CBD oil brands available here in Ireland.
Please skip to the end of the article if you are looking for CBD benefits and how to use CBD oil. There I mention the amount of CBD oil you should take to avoid risk and the importance of CBD product testing. 
Ireland's 5 Best CBD Oil Food Supplement Brands 
Thankfully, there are several top-quality CBD companies in Ireland & Europe that can provide Irish customers with laboratory-grade CBD hemp oil for all of their ailments. Due to Brexit Irish CBD oil customers are now having to shop more local and that is why we have compiled a list of the top CBD brands in Ireland. 
My Recommendation #1 Dr. Hemp Me CBD Oil

 
For people looking for transparent, high-quality CBD hemp oil in Ireland, Dr. Hemp Me is your best option. Dr. Hemp Me offers a comprehensive supplement line, including CBD oils, Cannabidiol Gummies, CBD capsules, creams, pastes & coffee. You'll even find options for your pets!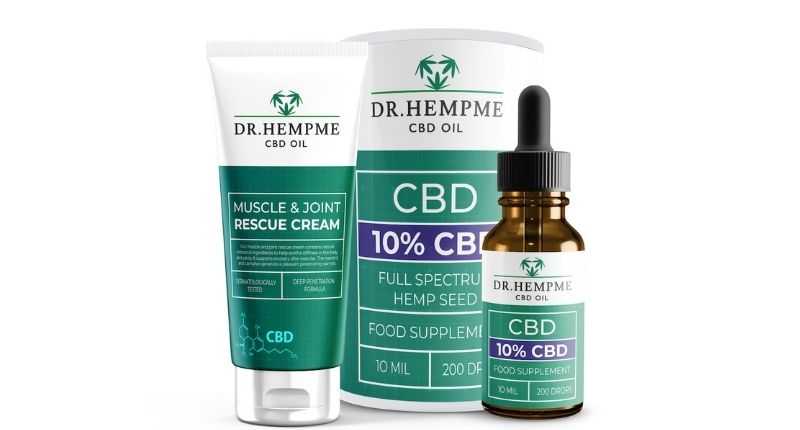 Dr. Hemp Me's cannabis plants are sourced mostly within Ireland but due to higher demand, they also source EU grown hemp plants (in case of confusion hemp is a strain of cannabis so they are the same thing). What's important to note about this brand is they offer a variety of oils & supplements in terms of the CBD spectrum. What do I mean exactly? Well, Dr. Hemp Me is one of few Irish CBD brands selling 'full' spectrum and 'broad' spectrum CBD oils.
The term 'spectrum' as you may already know, is used to classify a product based on its position on a scale – in this case, we're talking about the hemp plant or cannabinoid scale. Full-spectrum products contain the full range of cannabinoids present after extraction from the plant. Broad-spectrum eliminates the THC cannabinoid and so contains a broad amount rather than the maximum.
Before I placed my initial order, I had tons of questions I needed answered. Their website features a chat function, which quickly connected me to a representative. To my surprise, I was speaking to Brian, the owner of the company, who provided me with exceptional service and the answers to all my questions. 
Classification as Dietary Food Supplement
Brian brings an evident passion for CBD, but he was careful not to provide medical advice, as Ireland and the HPRA (Health Products Regulatory Authority) do not recognise the medicinal benefits of Cannabidiol presently. Hemp companies are unable to advertise any medicinal benefits.
For information on CBD in Ireland please read the Health Products Regulatory Authority Cannabis Report.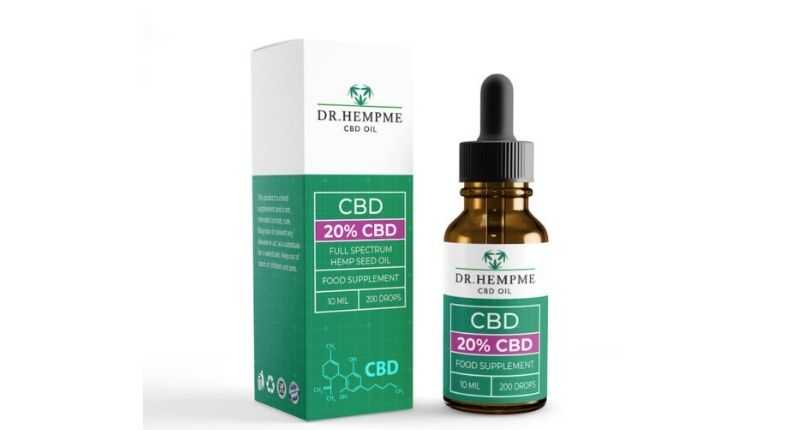 Product Description
Dr. Hemp Me's CBD extracts are derived from supercritical CO2 extraction (unlike Ireland's oldest CBD brand Celtic Wind who use cold-pressed hemp extract). CO2 is one of the safest and cleanest extraction methods. Dr. Hemp Me's oil is packed with over 100 different cannabinoids and terpenes, and comprehensive lab tests back every product on their site. View their lab test page for more information. 
While there are reliable alternatives like Ceelabb listed below, Dr. Hemp Me provides the best CBD oil in Ireland and the helpful customer service that anyone new to CBD needs to choose the best products for them. There's even a dosage calculator on their website to help you ensure you're supplementing correctly. Products in their range are consistently improved…
For one their stronger 40% CBD oil has recently been replaced with a 30% CBD oil. The reason for this? Well the former 40% CBD oil had a tendency to solidify due to the high CBD content in this oil so this brand decided to reduce the CBD content and create the new 30% CBD oil. This oil contains a very high level of CBD while remaining in a liquid form always. 
Technical Details & Specifications
| | |
| --- | --- |
| Allergen Information | Gluten-Free, Vegan |
| Volume | 10 ml |
| Brand | Dr. Hemp Me |
| Lab Tested | Yes |
| Strength | 500mg - 3000mg |
| CBD Product | CBD Oil |
| Ingredients | Hemp Extract & Hemp Seed Oil |
| Material Composition | Natural |
| Customer Rating | 4.7 out of 5 stars |
Prices
Dr. Hemp Me's prices are in line with the market average for premium CBD oil. A bottle of 10% CBD oil typically runs €60, and that's precisely what Dr. Hemp Me charges for their product. Ingredients include hemp oil extract and hemp seed oil only to ensure full natural organic oil.
Dr. Hemp Me's online store offers plenty of safe and reliable payment methods so you can feel confident when ordering, and orders arrive quickly with free shipping above €50. The store advertises two-day delivery, but my first order arrived the very next day. You won't find Dr. Hemp Me in stores, so visit their website to order today. 
Full Spectrum CBD Oil
Next day delivery within Ireland
Lab Tests available
Over 350 positive Trustpilot ratings
UK customers have to pay custom duties
More Reading: Where to Buy CBD Oil in Ireland
#2 Ceelabb CBD Oil
For those of you who want a wide variety of CBD Oil products and flavours too, look no further than Ceelabb. Ceelabb CBD is Irish born and top-quality. My own experience with this brand has been very positive in terms of product satisfaction, delivery and customer service. Added vitamins like turmeric and naturally occurring minerals in this CBD oil make it a must have for me at home.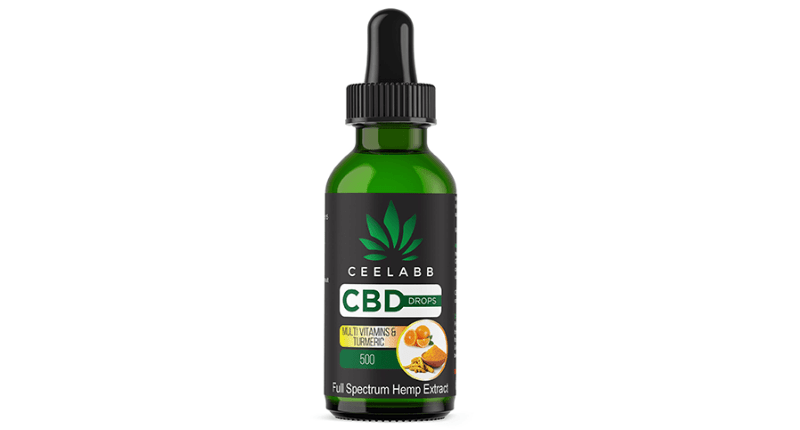 Ceelabb was founded in Dublin, Ireland by Alan who is great to deal with. Ceelabb offer a really great variety of CBD products including CBD vape juice. If vaping is for you then I would recommend you give Ceelabb a try for high-quality, Irish vape juice. Compared to the first brand mentioned in this list, Dr. Hemp Me, Ceelabb offer CBD Vape juice while Dr. Hemp Me do not.
Multivitamins & turmeric CBD oil also adds to the varied CBD product range on offer here. The first version of this formulation and still featured on the Ceelabb online store was Ceelabb CBD Drops in a natural flavour. This initial formulation is plain and simple but still effective just without the added multivitamins and turmeric.
Technical Details & Specifications
| | |
| --- | --- |
| Allergen Information | Gluten-Free, Vegan |
| Volume | 10ml - 30ml |
| Brand | Ceelabb |
| Lab Tested | Yes |
| Strengths | 300mg - 2000mg |
| CBD Product | CBD Oil |
| Ingredients | Hemp extract, Hemp seed oil & Turmeric |
| Material Composition | Natural & Multivitamins Turmeric |
Full spectrum CBD oil with turmeric
Lab Tests Available
Offers CBD Vape Oil
UK customers have to pay custom duties
#3 CBD ONE
Another top recommendation of mine when it comes to CBD oil is CBD ONE. I find their CBD products nicely priced but still of a high quality. I really like the taste of their CBD oil and the effectiveness too.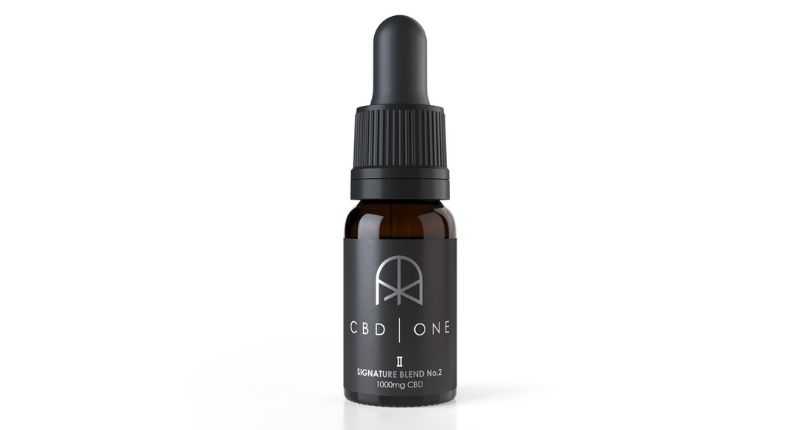 In terms of quality CBD ONE are up there with the best. This brand highlight the natural earthy flavour of their oil which is a nod in the direction of raw hemp extract and high quality terpenes. They offer three signature blends which gives the customer a choice of three levels of CBD oil strength. I really like the fact that they offer a subscription service so you never have to run out of your CBD supplements again.
Bundle deals are also available if you want to purchase more than one or even a few bottles of oil at once. Save yourself delivery times in the long run and some change too, by opting for a bundle deal. CBD ONE have lab verified products and this 1000mg full-spectrum oil is their most popular, my favourite of this brand also.
Technical Details & Specifications
| | |
| --- | --- |
| Allergen Information | Gluten-Free, Vegan |
| Volume | 10 ml |
| Brand | CBD ONE |
| Lab Tested | Yes |
| Strengths | 250mg - 2000mg |
| CBD Product | CBD Oil |
| Ingredients | Hemp seed oil, Raw Hemp Extract |
| Material Composition | Natural |
Lab Tests Available
Offers bundle options for CBD oils
Subscription service available
4 options of CBD oil strength
Option of 2.5% strength oil is very low
#4 Endoca Hemp Oil Drops
The next addition to this top CBD oil list is Endoca Raw Hemp Oil Drops. I recently purchased this brand as I had heard only good things online and from friends who tried it. I am still in the process of trying this brand out long-term but so far I am really happy with the quality and effectiveness of the hemp drops.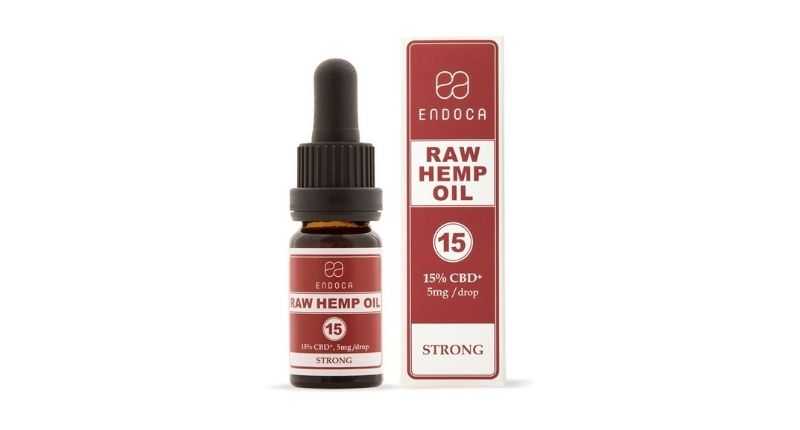 As with any top CBD food supplement, Endoca hemp drops are both vegan and gluten-free. In particular I like the strength of this CBD oil as it's one I have not come across before. I usually take a 10% or 20% hemp tincture so it is nice to try out something in between. The addition of CBDa in this formula also makes it a winner for me as I hear more about 'raw' CBD oils and their natural benefits. Compared to Ceelabb's 500mg Hemp Drops with added Turmeric, this Endoca product has the added plus – CBDa.
Technical Details & Specifications
| | |
| --- | --- |
| Allergen Information | Gluten-Free, Vegan |
| Volume | 10 ml |
| Brand | Endoca |
| Lab Tested | Yes |
| Strengths | 300mg - 1500mg |
| CBD Product | CBD Oil |
| Ingredients | Hemp seed oil |
| Material Composition | Natural |
High-strength hemp oils available
Lab Tests available
CBDa and CBD present
#5 Prime Spectrum CBD Drops
My final pick for this list is another Irish brand of CBD products – Prime Spectrum. Prime Spectrum describe their CBD oil drops as 'premium' along with a host of other CBD items featured on their online store. I have to agree that this oil is very good and nicely priced too. One important point to note is that all Prime Spectrum cbd products are free from THC and are, in another term, broad-spectrum.
What I found excellent when buying from Prime Spectrum is their after-service. Marc will personally call you or chat online if you want and guide you through the process of taking CBD oil. He will answer any questions you may have and explain the science behind the Endocannabinoid System which is actively working within each of our body's.
Technical Details & Specifications
| | |
| --- | --- |
| Allergen Information | Gluten-Free, Vegan |
| Volume | 10 ml - 30ml |
| Brand | Prime Spectrum |
| Lab Tested | Yes |
| Strengths | 250mg - 2000mg |
| CBD Product | CBD Oil |
| Ingredients | Hemp seed oil |
| Material Composition | Natural, Tranquil Mint |
Wide variety of CBD products
Lab Tests available
After-care with experts available
Broad-Spectrum CBD oil only
Why is CBD oil Classified as a Health Food Supplement?
CBD oil is classified as a food supplement by the HPRA (Health Products Regulatory Authority) in Ireland which means no medical claims or benefits can be made about the cannabis or CBD product. However, most people are not taking CBD as a general health supplement like vitamin D, calcium & multivitamins.
They are actually taking CBD for some serious health reasons, with the most popular being anxiety and even pain in the bones or elsewhere. The jury is out on whether CBD is fully effective in treating any of these ailments and there needs to be more studies done by researchers.
What is Cannabidiol & What is it Good For?
Cannabidiol is one of over 100 cannabinoids found in the cannabis sativa plant. A cannabinoid is a chemical compound which occurs naturally in all varieties of cannabis. One such variety of the cannabis plant is hemp. Hemp contains a host of different cannabinoids too but the primary one found is CBD or Cannabidiol.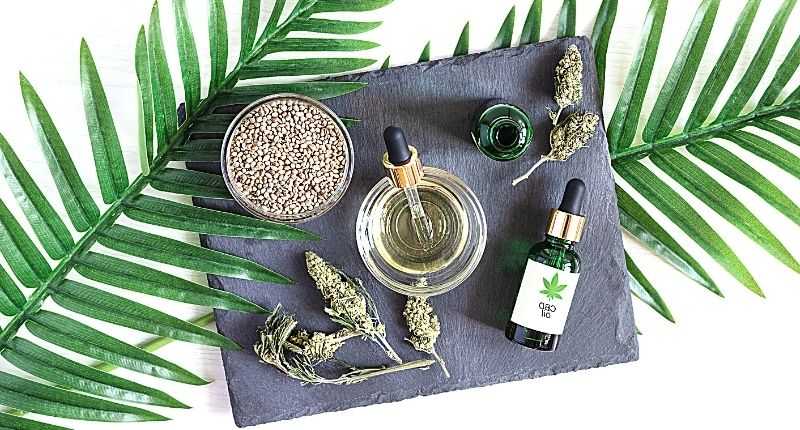 The large quantities of CBD in hemp make it a non-toxic, safe plant to use for human consumption. Many people incorrectly associate CBD oil with 'getting high' which is not possible since CBD oil contains 0-0.2% of THC. THC or tetrahydrocannabinol is the cannabinoid responsible for causing an intoxicating 'high' in the user and is found in large amounts in the marijuana plant, another variety of cannabis.
Marijuana is never used to produce CBD oils, or other CBD products. Instead all of these supplements are derived from hemp. THC is present in full – spectrum options of CBD and hemp oils however and this is for a different reason.
Full-Spectrum CBD aims to create the entourage effect using their products. This is when a variety of cannabinoids present in the hemp plant extract, not just CBD alone, work in synergy with one another and so more effectively in support of the Endocannabinoid System.
How the Endocannabinoid System Works
The Endocannabinoid System (ECS) is at work within every living body whether you take Cannabidiol supplements or not. It consists of three key elements – Endocannabinoids (neurotransmitters), enzymes and cannabinoid receptors.
CBD or hemp oils are often purchased by people to help them to focus and calm the mind of anxious thoughts. The cannabinoid CBD works within one of the body's natural regulation systems – the Endocannabinoid system.
Here CBD can take on the role of neurotransmitters naturally produced in the body (Endocannabinoids) as it binds to cannabinoid receptors and sends regulatory signals around the body. The ECS has been proven to control and regulate functions of the body such as mood, sleep, metabolism and stress responses among others.
Health Benefits of Hemp Oil
There's growing scientific evidence that CBD is a potent supplement free from the side effects associated with many other forms of health treatments but the results from clinical trials and studies are premature in nature. Still they deserve recognition and show a promising future for CBD use in everyday life as research continues to mount. 
Anxiety & Depression
Studies are now growing in the area CBD use for anxiety and depression. In terms of anecdotal evidence from CBD users it is obvious that this is one of the main reasons people turn to CBD use.
One research report reviews a selection of studies and trials undertaken using hemp oil as the treatment for anxiety related disorders. This study report concluded that Cannabidiol is 'promising' as an alternative form of treatment for anxiety disorders but that further research into dosing is needed.
The above report is correct in their conclusion as CBD is classed as 'biphasic'. This term relates to the different outcomes that can occur with different dosage levels using the cannabinoid as an alternative therapy.
From my own experience and anecdotal evidence I have found or heard, it is known amongst CBD users that lower doses are better for anxiety than higher doses. High doses of CBD can actually exasperate anxiousness. So you are best to stick to a mid-strength or low-strength oil for this reason.
Pain
Another potential benefit from the use of CBD or hemp based products is for pain and more specifically chronic pain. Chronic pain is a condition which affects many people on a daily basis. It causes regular, consistent pain in a specific part of the body usually and often is difficult to treat.
As the most common treatment form is prescription pain medication, there are men and women who want an alternative method of treatment without the side effects and potential dependence on such medications. Studies have been carried out using cannabinoids as an alternative treatment for chronic pain with promising results.
The other beneficial results of such research trials of CBD use for pain is the reduced dependence on Opiods for participants. Such medication is addictive and has health consequences associated with long-term use.
Anti-inflammatory 
Inflammation is the leading cause of disease across the world. Some inflammation in the body is normal but when it becomes chronic and constant it poses a significant threat to the health of our bodies. The hemp plant has long been cited as an anti-inflammatory, as far back as ancient times.
Cannabinoids like CBD have been the subject of small clinical trials to determine their efficacy in the case of inflammatory diseases like arthritis for one. One study saw mice react positively to the addition of cannabinoids to their diet and displayed reduced pain responses when subjected to acute arthritis.
The practice of using CBD or hemp oils for the purpose of tackling inflammation is growing. This natural method can either include taking Cannabidiol drops every day or combining CBD drops with a hemp based cream made for the purpose of calming inflammation. The pros of such topical products is they contain ingredients like Devil's Claw, Wintergreen Oil and Menthol among others.
Skin
Conditions of the skin surface include acne, eczema, psoriasis and dermatitis. Such conditions are caused by inflammation also but also bring symptoms of redness, very dry skin and itch to the person's life. CBD oil as a food supplement and Cannabidiol as an ingredient in topical ointments are ways in which such conditions could be treated holistically and naturally.
Cannabidiol (CBD) is very permeable on the skin which means it can easily pass through the skin's surface and barriers to the deeper layers where inflammation begins. One study references the function of the Endocannabinoid System in maintaining homeostasis or balance in the skin. The potential of cannabis derivatives in topical treatments is seen as promising but researchers again strongly advise that further trials are undertaken for more clarity regarding dosage for one.
Heart Health
Many people who turn to CBD or Cannabidiol supplements are doing so to manage stress, reduce anxiousness and calm the mind. One function of the Endocannabinoid System is to manage stress responses and so cannabinoids can help to support this role.
Men and women who have heart conditions are at risk of further complications if stress is a factor in their lives. Studies of hemp products have looked at the potential of hemp extracts like CBD for heart inflammation and acute responses to stress.
The Cardiovascular System is another potential area of further research for scientists studying the efficacy of Cannabidiol and other cannabis supplements.
Neuroprotective Properties 
Cannabinoids like CBD have been referenced for their potential role in neuroprotection. Neuroprotection is the preservation and maintenance of neurons in the Central Nervous System (CNS). Those who suffer a brain injury or injury of the spinal cord are in need of neuroprotective treatment.
Research studies have been carried out using CBD for treating neurological disorders and show promising results. Further research is of course needed to confirm such results further and develop the potential clinical use of Cannabidiol.
One study for example reviews a host of studies carried out using in vitro and in vivo methods of administration and highlights the Cannabidiol as 'promising' as a candidate for treating psychiatric disorders. However the issue of dosage and method of CBD administration to subjects varied greatly across included studies which leaves much more research to be done in terms of these important areas.
Do CBD Oils Make You Sleepy?
You may have already heard of someone taking a CBD oil supplement to help with their sleep. As mentioned above, sleep is one function of the body which is regulated by the ECS.
So, ever wonder how Cannabidiol might help? First of all CBD oils do not and should not make you sleepy. Instead they work to re-balance your internal systems which affect your sleep cycle.
For example, CBD oil doesn't have the same efficacy as sleeping tablets which work to make the user fall into a deep sleep. Using hemp oil is not necessarily about getting you to sleep but rather about keeping you in a nice deep slumber when you do get to sleep.
What are the Side Effects of Cannabidiol?
Side effects are a common query from those looking to try Cannabidiol supplements. The answer is that there are no common side effects of CBD use as it is well-tolerated in the majority of users.
One study cited by the World health organisation (WHO) states that Cannabidiol was "tolerated in all patients with no signs of toxicity or side effects" when used as a trial treatment for seizures.
Some uncommon side effects reported in clinical trials include appetite change, fatigue and dry mouth. If you experience any such symptoms it is best to cease use of the product or at least review your dosage and reduce the amount you are taking.
Is it Safe to Use CBD Products every day?
It is perfectly safe to use CBD products every day, just like any other food supplement such as a vitamin or mineral. Of course, dosage should be abided by and kept consistent to ensure the efficacy and safety of a Cannabidiol product.
Cannabidiol is a non-toxic substance as it is derived from the hemp plant. To be sure you are getting a high-quality hemp product be sure to ask the seller for proof of laboratory test reports or look for them on the brand's website. Such testing should be available for all customers to view.
Can I take CBD Oil while on other Medication?
Yes, CBD oil is generally safe to take with other medications but if you are unsure you should always consult your doctor first. Most CBD brands and shops will advise to take your medication at a different time of day to a Cannabidiol supplement.
This way both additions to your body can work to their full potential and not interfere with each others effect. The general rule of thumb is to leave two hours or more between CBD and medication.
How to Use CBD Oil 
First you need to decide on the type of CBD product that is best suited for you. You can choose from CBD oils, CBD vape juice, Gummies, Capsules or even CBD coffee.
CBD oils or hemp oils are the most popular method of adding Cannabidiol to a food diet and should be taken orally, under the tongue for best results. This method of CBD supplementation results in fast-absorption as the oil is quickly taken into the body through the gums where it enters the blood stream.
CBD Gummies and Capsules are ingested like a food item and must pass through the digestive system before the CBD can be released into the body. This methods results in a slower release of CBD and a large percentage can be lost during the digestive process but it is still a popular method amongst users.
CBD vape juice is another fast-absorption method and must not be confused with CBD oil. Only CBD vape oil or juice can be used in a vape pen. CBD oil cannot be used instead as it will burn under exposure to heat.
Here we will guide you through the process of taking your CBD oil supplement.
Step by Step Guide
Deciding on the dosage – do your research online, ask questions at the point of purchase and base your decision on your experience with CBD if any.
Filling the dropper – squeeze the top of the dropper and fill it up most of the way with oil.
Drop under the tongue – drop your CBD dose under your tongue, you can use a mirror to watch the number of drops you are using if you are new to CBD.
Hold for 90 seconds before swallowing – make sure to hold the oil under your tongue for at least 90 second to allow it absorb fully into the gums. If you swallow too soon or straight away the oil will go down your throat and may cause a harsh sensation in the back of your throat due to the strong taste. More importantly, swallowing the oil early means the oil now has to pass through the digestive system and some of the CBD content will be lost along the way.
When should I take CBD oil?
CBD users both regular and new often ask what the best time of day is to take CBD oil supplements. The morning time is recommended for most, and I personally agree, as it gives the user good momentum when taken first thing. See it as setting your body up for the day ahead.
The only time CBD is better taken later is for those trialling it for sleep. The recommendation here is to take CBD oil or supplements no later than two hours before bed. Evening time would suit most people and ensures you are not taking it too close to sleep if you decide on an early night.
Are Hemp CBD Products Legal in Ireland? 
CBD is legal to be for the entire country of Ireland, but there are some critical distinctions.
For a product to meet sales guidelines under the classification as a medicinal/health product, the ingredients within must first be certified as medicine. Currently, the HPRA does not recognise cannabis and cannabis derivatives as medicine, making CBD derived from cannabis illegal under Irish law. 
Fortunately, CBD can also be derived from hemp plants, which fall under a legal regulation that allows cannabinoids to be used for food supplements or flavouring for foods. CBD derived from hemp also known as hemp oil is legal for sale and consumption in Ireland. In case of confusion, hemp is a strain of the cannabis plant which has low levels of THC.
CBD products are now sold in many pharmacies across Ireland however I personally prefer to buy directly from one of the brands listed in this article. The reasons are mainly to do with the availability of lab test reports when buying directly from Irish CBD brands.
You can request certified lab test results from any brand mentioned on this page and ensure the quality of your CBD oil. This is especially important as studies have found major variations between commercially produced CBD oils in terms of cannabinoid content and terpene profiles which both determine the quality and transparency of the product.
Also, the concentration of CBD in many products sold in Irish pharmacies is very low. The level of CBD present in these products is usually not enough to cause any noticeable effect after absorption into to your Endocannabinoid System.
Importance of Checking CBD Lab Tests 
While the legality of the CBD and marijuana industry is highly-regulated, that doesn't mean that the sale of legal CBD products in Ireland is regulated with the same care level. CBD products in Ireland are sold as supplements, and they aren't monitored or controlled in the same way that medical products are.
One study set out to review the safety and side effect profile of cannabis supplements through a review of relevant clinical data and trials using animals. Although the conclusion of this study was positive in terms of the evidence found for the safe side effect profile of CBD in patients, the researchers were adamant when suggesting that gaps in completed clinical trials exist. These gaps need to be filled in for CBD to be taken seriously as a potential health treatment. 
After a quick buck, some manufacturers are happy to use inferior quality extracts or poor-quality additives to produce a low-cost product they can sell at a high margin. More reputable manufacturers are serious about the potency, quality, and effectiveness of their products, and they're happy to commission independent lab studies to confirm the quality of their products.
With independent lab tests, customers can confirm the product's quality and purity and verify that the manufacturer provides a full-spectrum CBD oil that will give the broadest range of medical benefits. 
Legal Disclaimer
CBD oil is sold as a food supplement and is therefore not to be used as a substitute for a varied and balanced diet. We include products we think are useful for our readers. If you buy through links on this page, we may earn a small commission.
Frequently Asked Questions
⏩ What is CBD oil?
CBD or cannabidiol is a cannabinoid that is found within the hemp plant.
⏩ What does CBD help with?
Although in Ireland CBD or any cannabis product is not viewed as having any medicinal benefits most CBD users are using CBD for anxiety and pain.
⏩ What Irish CBD brands do you recommend?
Dr. Hemp Me CBD oil is one of the most popular brands now in Ireland. With over 400 5 star reviews you cannot go wrong.