Hemp oil is marketed, sold, and purchased in Ireland as a food supplement product. It is all-natural as it is made using extracts from the seeds of the well-known hemp plant. Hemp is one variation of the cannabis Sativa plant; another variation is marijuana.
What is Hemp oil & What is it Good For?
The hemp plant is the only variation of cannabis used to create hemp oil or CBD oil here. The reason for this? Hemp contains all the benefits of CBD or Cannabidiol, a chemical compound that naturally occurs in hemp and cannabis. Hemp extract is also known to help with inflammation in the body by interacting with the Endocannabinoid System.
Is Hemp Oil & CBD Oil the Same Thing?
Hemp oil and CBD oil are terms that can be used interchangeably, so yes, they are the same. Both are food supplements which are experiencing a boost in popularity amongst the health-conscious men and women in Ireland today.
However, there is a difference between hemp seed oil and CBD oil in the Irish marketplace. The major contrast is that hemp oil is made using the seeds of the hemp plant whereas CBD oil uses the stems, leaves and flowers of the plant. Hemp seed oil is made using a cold-pressed process by which the seeds are pressed to obtain an oil full of nutrients.
You may be wondering why this matters? Well, as hemp seed oil is derived from the seeds of the hemp plant only, this leaves little CBD content in the finished product. The cannabinoid CBD is one of many found in hemp but CBD or Cannabidiol is the most plentiful of them all.
Using hemp seeds to extract CBD and other cannabinoids will not produce a large quantity. But, if all the elements of the plant are used, a large amount of CBD extract can be obtained and made into a CBD oil supplement.
It is common that CBD brands in Ireland use hemp seed oil as the carrier oil for their CBD. So, the CBD extract taken from the plant is placed in this hemp seed oil. This way users can take the oil easily under their tongue where it undergoes absorption into the body.
Is it Safe to Take?
Hemp oil is perfectly safe to take as it is an all-natural food supplement. The ingredients list of Irish hemp oils is very short which shows the honest, pure, and organic nature of taking a hemp supplement.
If you are thinking about investing in hemp oil and want to know what brand to choose, we have done the hard work for you. Look at our top 5 products below which will help you make up your mind. All the brands listed in this article have proof of product laboratory testing and positive customer reviews available to view online.
Hemp oil vs CBD oil
Whether you choose a product that is called hemp oil or CBD oil will not make a difference they both mean the same thing. Both options are all-natural additions to a balanced diet and can benefit the user in a variety of ways.
Taking a hemp supplement means you are benefiting an internal bodily system called the Endocannabinoid system. This is one of many systems at work within us to regulate and maintain the correct function of our bodies.
Metabolism, stress responses, hormonal responses and even how a person sleeps is regulated by the Endocannabinoid System or ECS. Cannabinoids like CBD interact with the ECS when consumed by a person.
They take on the role of Endocannabinoids which are naturally made in the brain by binding to cannabinoid receptors and sending necessary signals around the body. These signals act like messages to support the function of our internal systems and by adding CBD to your diet, it can support the work of the ECS.
Top 5 Hemp Oils to Buy in Ireland
Below is our list of the top 5 hemp oils available to buy in Ireland:
| Hemp Oil Brand | Where to Purchase | Discount Code |
| --- | --- | --- |
| #1 My Pick: Dr. Hemp Me | Buy Now | BDI10 |
| #2 CBD Eire | Buy Now | - |
| #3 Ceelabb | Buy Now | SHAN10 |
| #4 CBD One | Buy Now | - |
| #5 Endoca | Buy Now | CBDREVIEWS21 |
#1 Dr. Hemp Me
Dr Hemp Me is growing rapidly as Ireland's most popular hemp oil brand. An Irish-born company with a goal to educate people on hemp, this brand now boasts a large European presence as well as an Irish one.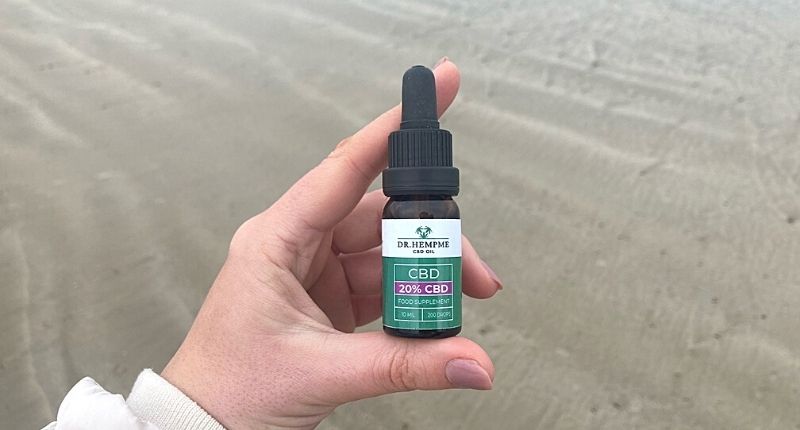 The most popular hemp oil by Dr Hemp Me is their 10% or 1000mg Full-Spectrum CBD Oil. With a choice of hemp seed oil (original) or MCT oil (new) as the carrier oil for your hemp extract, you will supplement your diet with a range of nutrients whichever option you choose.
If you think hemp oil may not be right for you, you can always try a different form of supplement like CBD Gummies, Hemp Capsules, or even topical Hemp Cream for Muscles & Joints. All hemp oil supplements come in 10ml bottles with both full-spectrum and broad-spectrum options available.
# 2 CBD Eire
CBD Eire is your one-stop shop for hemp products in Ireland. This online store features products from the best Irish and European brands while also offering their own cold-pressed hemp product line.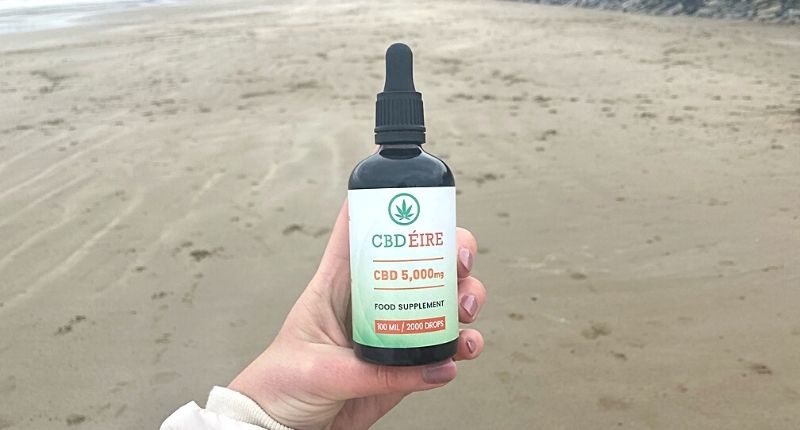 Hailing from Dublin, this online store is easy-to-use, informative, and transparent in terms of their product line. All hemp used in these products is sourced from Irish or European hemp farms and all brands featured on this online store provide proof of lab test reports if requested by customers.
#3 Ceelabb
Ceelabb is another trusted, Irish brand of hemp oils which is based in Dublin. Most of their business is done online through their e-commerce site but they do sell their hemp products in some gyms across Dublin also. All hemp oils come in 30ml bottles.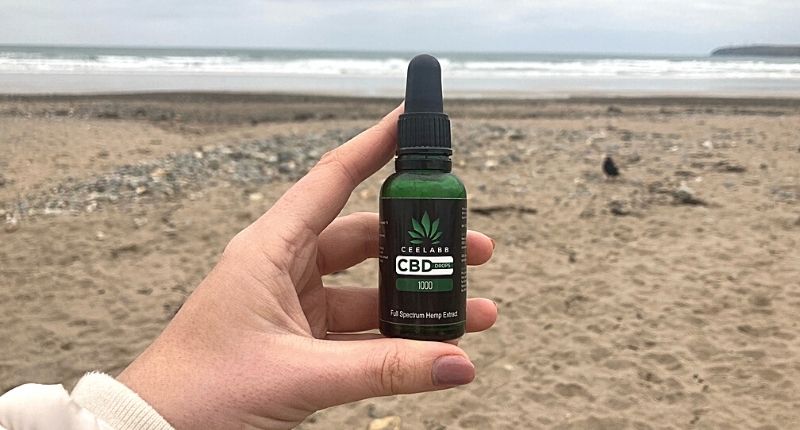 Ceelabb offers an option o hemp oil which is mixed with turmeric to tackle inflammation and multivitamins for general wellbeing. Popular for hemp-based vape oils too, if you wish to inhale your hemp supplement instead of taking it orally then consider Ceelabb who stock 5 flavours at reasonable prices.
#4 CBD One
CBD One focuses on the full use of the hemp plant by featuring only full-spectrum hemp oil on their virtual store. With a sleek, modern look and a huge variety of hemp products to choose from this brand has been featured on the BBC and is 100% vegan.
Water-soluble hemp shots and hemp patches to apply to your skin are amongst the alternative hemp products this brand has to offer. Back to hemp oil, they offer 4 options of blends to their customer, all using the full range of cannabinoids present in the hemp plant.
#5 Endoca
Endoca is well-known in the hemp industry, especially in the European marketplace. Specialising in RAW hemp oils, Endoca avoids using heat to create their oil and in this way, they retain the natural structure of hemp which is full of beneficial molecules for the user.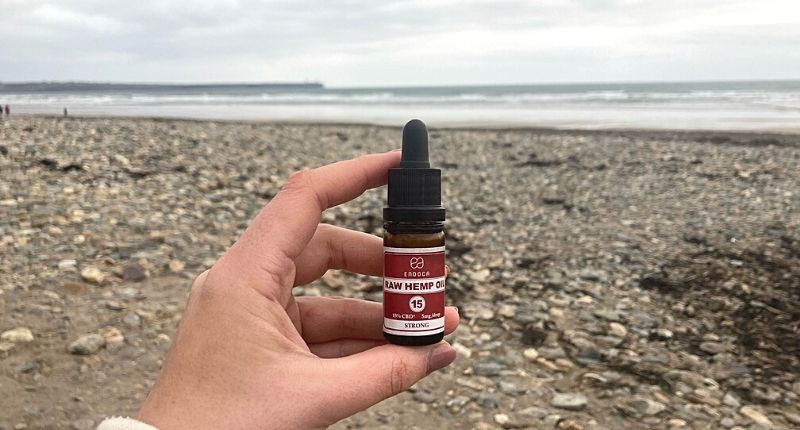 CBDa or Cannabidiolic Acid is one compound which is retained in raw hemp oil through a heatless extraction process. Endoca have made a name for themselves as a hemp wellness option but are a little pricey depending on your budget.
More Reading: The Best CBD Oil for Dogs in Ireland 
Health benefits
Women and men across Ireland are turning to hemp oil for the potential effects it can have on their wellness. If you search the customer reviews for top hemp oil brands in Ireland, you will see a wealth of positive feedback from those adding Cannabidiol to their daily diet.
The benefits most noted by hemp oil enthusiasts include anxiety, stress, sleep, pain alleviation and even inflammation of the skin. CBD or Cannabidiol is the cannabinoid found in large amounts in hemp oil and the reason for such an array of potential health effects.
Hemp seed oil, which is the most common carrier oil in hemp oil products, contains a lot of nutrients itself and is widely used for cooking. Taking a few drops of CBD oil or hemp oil each day means you are adding nutrients like Omega 3, Omega-6 and essential amino acids. Hemp seed oil also contains complex B vitamins.
It must be noted that hemp oils and CBD oils are not classed as medicinal products in Ireland. This is in accordance with the Health Products Regulatory Authority (HPRA) guidelines. There is a host of anecdotal evidence available online from avid CBD users in Ireland, making personal claims regarding CBD and hemp oils.
Although research and clinical trials results have been published, they are small in scale and require progression. Many more trials are needed to confirm the potential benefits of hemp plant extracts for the human body. Until then, many countries will not identify hemp oil as having definitive health benefits.
Does hemp oil help with anxiety?
Many people have made personal testimonials regarding the use of CBD or hemp oil to ease anxiety. Most available evidence for such claims is anecdotal in nature but there are some research study results which also support this claim.
Research studies carried out on patients suffering from anxiety disorder shows the potential benefit of Cannabidiol use as a treatment but further studies are needed. Dosage efficacy trials and larger-scale studies are advised by researchers who have achieved positive clinical results so far using CBD and hemp-based products.
Is hemp oil good for pain?
Another reason people try alternative natural supplements like hemp oil is for pain and inflammation. The cannabinoid CBD which is found in hemp is often cited as having anti-inflammatory properties.
Testimonials made by people online and through word of mouth have resulted in the increased interest in hemp oil for pain. This and the results from small-scale studies have generated a devout following in Ireland for hemp-based products.
How to use hemp oil for back pain?
Hemp-based cream is a popular choice for pain in the body. Such creams can be applied directly to the skin to absorb into the affected area. A small to average amount of hemp cream should be applied daily or twice daily if needed to the area of pain by gently massaging it into the skin.
It is also recommended and safe to combine hemp cream with hemp oil drops to combat the issue in more than one way. Hemp cream or balm can be applied daily while hemp oil drops can be taken under the tongue daily too. This method is especially popular for those with chronic pain and find painkillers no longer help.
Can hemp oil help Psoriasis?
Our skin is our largest organ and can be the cause of many health issues which appear on the surface of the skin, one being psoriasis. Psoriasis is an inflammatory skin condition which causes itch, redness and very dry skin patches on the elbows, knees and even on the scalp.
With no known cure, people who suffer from this condition go through regular flare-ups often with no definitive treatment. Hemp oil is fast becoming a holistic remedy for skin conditions as it is known for its potential anti-inflammatory properties.
What does hemp oil do to your skin?
Research studies using hemp oil and topical hemp products are on the rise as the potential of the hemp plant gains traction in the global wellness market. As hemp oil is very permeable on the skin, it is potentially useful in topical ointments to help skin conditions like acne, eczema and dermatitis.
The Endocannabinoid System or ECS has been identified as a key player in maintaining the homeostasis of the skin so, the addition of cannabinoids through hemp oil to the skin surface may help to support this work of the ECS.
Other Health Benefits
Other reasons men and women turn to hemp oil as a nutritional food supplement include hair health.
Is hemp oil good for hair?
Hemp oil is gaining traction not only for its nutritional content but for its hair care potential too. As the ingredients of hemp oil boast Omega's and essential amino acids, the inclusion of this supplement in hair products is becoming another popular method of adding hemp to someone's daily routine.
People use hemp-based hair products for reasons like the overproduction of sebum, hair loss and hair quality too. Dedicated hair products are not the only way to use hemp for hair, however, as people have been known to apply pure hemp oil directly to a bald patch or a patch of thinning hair to stimulate follicles and reduce inflammation which may be causing hair loss.
Is Hemp Oil Legal in Ireland?
Hemp oil is legal in Ireland once it contains no more than 0.2% THC or tetrahydrocannabinol content. THC is the 'high' inducing cannabinoid which is found in cannabis. The levels of THC found in hemp however differ greatly from the levels found in marijuana (both plants are close relatives of cannabis).
The hemp plant contains very small amounts of THC and as we know it mostly contains CBD or Cannabidiol. When CBD is extracted from the hemp plant to make CBD oil, manufacturers can exclude THC and remove it completely to make broad-spectrum hemp oil.
Manufacturers can also leave trace amounts of THC in the hemp plant extract to create the potential for the 'Entourage Effect' in their product. This is where cannabinoids work in synergy with one another and support the role of CBD. Such hemp oils are referred to as full-spectrum hemp oils.
How to take
Step 1: Suck the correct dosage of CBD oil into the dropper. For most a good place to start is 20mg of CBD and slowly increase from there.
Step 2: Drop the oil under the tongue.
Step 3: Hold for 90 seconds.
Step 4: Then you can swallow.
How much should I take daily?
Hemp oil dosage will vary from brand to brand but generally it is best to take one dose of drops per day. The hemp oil is best taken orally where it is placed under the tongue.
Simply fill the dropper provided with oil and drop the desired number of drops under the tongue. Hold the hemp oil drops here for at least 90 seconds before swallowing. This time allows the oil to soak into the gums and be absorbed into the bloodstream.
Swallowing the oil too early may cause a burning sensation in the back of the throat which is simply caused by the harsh taste of hemp. If you continue to swallow the oil regularly you may not reap the full benefits of the hemp oil as it must pass through the digestive system before it can work as opposed to absorbing quickly into the gums.
How long does it take to work?
The length of time it takes hemp oil to work in the body depends on the individual, the quality of the oil and how consistently the product is used. There is no definitive answer. One person may see the positive effects of hemp oil within the first week of use whereas for others it can take up to three weeks.
The important thing is to ensure you purchase a quality hemp oil from a reputable brand and take the products on a regular basis. Many people forget that any food supplement needs time to build up and take effect within the body, and hemp oil is not different.
Consistency is key here so make your hemp product your new, healthy habit and take it daily to give it the best chance.
Hemp Oil for Pets
You may have already heard but hemp oil is just as beneficial for your pet as it is for a human owner. Just like humans, pets have an Endocannabinoid System which works to regulate various bodily functions.
If your pet's ECS is off-balance, cannabinoids like CBD can help to re-balance this system and reinstate homeostasis.
How much hemp oil can dogs have?
Hemp oil for dogs and cats is generally based on their weight. If you have a dog which is small and weighs less than 20kg than a 2.5% – 3% hemp oil strength is plenty for them.
Each brand of hemp oil for dogs will give further advice on dosage in reference to the specific products they sell. However, in general, dogs like humans can have a few drops of hemp oil a day as a food supplement added to their diet.
Simply add the drops to their food bowl or break a treat in half and let the hemp oil dose absorb in before giving it to your animal. You will find the easiest way to give your pet CBD without them noticing but often pet oils use salmon oil to house the CBD content. This makes it that bit nicer for dogs and cats to take their daily hemp supplement.
What is Hemp Seed Oil & What is it Good For?
Here we will clear up any confusion by explaining what hemp seed oil and how it differs from regular hemp oil.
What is the difference between hemp oil, hemp seed oil & CBD oil?
Hemp seed oil differs from hemp oil and CBD oil as it is made by cold pressing the seeds of the hemp plant to extract oil. This is why it is referred to as hemp seed oil, not just hemp oil.
Hemp oil and CBD oil come from extraction processes which use the whole plant and not just the seed. The stems, leaves and flowers of hemp are all used during the extraction process to create these oils which adds a rich cannabinoid profile to the finished product.
Where can I buy Hemp Seed oil in Ireland?
Hemp seed oil can be purchased online or in many health food stores like Holland and Barret for example. It is much lower in price than hemp oil or CBD oil as it does not contain the same cannabinoid profile. Hemp seed oil is 100% vegan and suitable for vegetarians. The flavour is light and earthy and a great source of Omega 3.