Electronic scooters are becoming popular because they are a practical, ecological and economical alternative to traffic. Riding an electronic scooter requires almost zero physical effort, unlike a bicycle requiring pedalling to move. An electronic scooter is easy and cheap to maintain, unlike other locomotives.
Xiaomi e-scooters are a popular choice among buyers today because of their affordability and high quality. They have great battery life, speed and performance, making them an excellent fit for most people.
Which MI Scooter is Best?
The company has, through the years, released a series of e-scooters with distinct features and varying prices. Some of the best MI e-scooter models include:
Mi Pro 2
Xiaomi Mi Pro 2 scooters were announced in April 2020 to upgrade the M365 Pro version. Unfortunately, due to delays brought about by the Covid-19 pandemic, the Pro 2 began retailing in Ireland and the UK in August 2020.
It retails for 599.99 euro on Scooter Ireland but is currently reduced to undercut the price of the Mi 3. Here you can get a better scooter in the Mi Pro 2 for a very competitive price.
| | |
| --- | --- |
| Maximum Speed | 25 KM/H |
| Motor | 300W |
| Driving Range | 45km |
| Wheels/ Tires | 8.5" |
| Colour | Black |
| IP Rating | IP54 |
| Charge time | 9 HRS |
| Climbing Ability | 20 Degrees |
| Where to Buy | Buy Now |
The Mi electronic scooter Pro 2 model can cover up to 45 kilometres and has a maximum speed of 25km/h. Other features include; a multifunctional dashboard, aerospace-grade aluminium body, fast folding and E-ABS disc brakes. It also has a rear-view mirror, LED lights for visibility and a speedometer.
Mi 3
The Mi 3 scooter was initially announced in July 2021 and was available for retail in September 2021.At a retail price of 549.95 euro, this model is characterised by a simple folding design, cruise control, E-ABS brakes, phone application, pneumatic tires and lights for both the front and rear.
This scooter boasts a maximum speed of 25km/h and is capable of covering a distance of 30 kilometres.
Mi Essential 365 Lite
The initial release of the essential 365 Lite scooter was in 2016. However, the scooter didn't gain prominence in North America and Europe till 2017and 2018, respectively. The scooter costs around 449.95 euro in Irish marketplaces.
Some of its notable features include; a maximum speed of 20 km/h, a maximum range of 20 kilometres, E-ABS front brake. Its maximum climbing angle is 10 degrees.
The Mi electronic scooter Pro 2 stands out as a superior model. This is because users can connect it to their phones via Bluetooth and control the lock and speed modes through the MI Home App. Additionally, the model has a sophisticated anti-theft lock system and emergency braking system, which enhance its safety and efficiency.
XIAOMI – History of the brand
Xiaomi is a tech company formed by Lei Jun in April 2010. Before transitioning into an electronic manufacturer, the company first began as a software company. Through the years, the brand has experienced notable success and robust growth.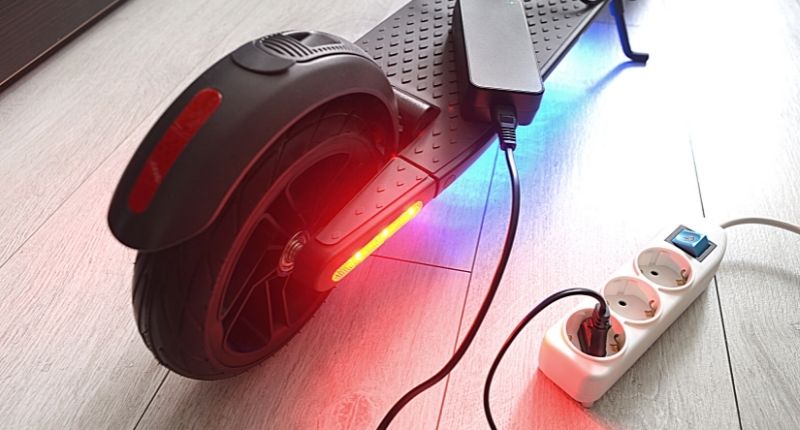 In 2014, it was the world's largest mobile phone maker. The company manufactures a wide range of electronics, including tablets, smartphones, drones, e-scooters and air and water-purifiers.
Today, they also compete on the e-scooter market against top brands like Kugoo, Okai and Segway to name a few.
How do you Pronounce XIAOMI?
The word is pronounced as (shau.mee). It is derived from two Mandarin words; Xiao, which means small and mi which means large.
Are XIAOMI Electric Scooters Good?
The Mi M365 model of e-scooters is one of the most well-designed, effectively throughout and popular scooters globally. It is very firm has no rattles and squeaks.
Considering its price, it has the outstanding build quality and consists of lightweight materials that feel more usable than durable. With its popularity and design, this makes the company's e-scooters excellent.
Is the Mi Pro 2 Worth Buying?
The Mi Pro 2 has an impressive range and punchy performance make for a knockout comb. With a near 30-mile range and powerful 300W motor, the Mi Pro 2 offers a serious bang for your buck. It is not as portable as some rivals, but it can handle the rigours of a long daily commute. Its quality and efficiency makes it worthwhile.
How fast is the Mi Pro 2?
The Mi Pro 2 has a top speed of 15.5mph with a range of 28 miles.
Is this model waterproof?
The Mi Pro 2 is water-resistant but not entirely waterproof. That means it can withstand some riding in the rain, although it should never be submerged in water. It is still strongly advised to avoid riding in the rain as much as you can, although up to now, many owners have reported doing so without any problems.
The Mi Pro 2 boasts a waterproof rating of IP54, protecting it against moderate water pressure and dust ingress.
How long does a MI scooter battery last?
Mi scooters use lithium-ion batteries of up to 474Wh. A single charge can support the scooter for a distance of up to 45 kilometres. These batteries have high durability of up to 500 charges.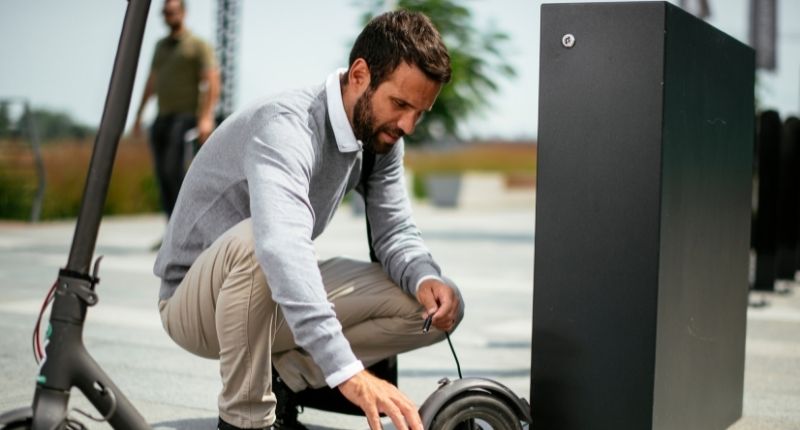 Why is my Mi Pro 2 going slow?
The Pro 2 has a maximum speed of 30 kilometres per hour. Electronic scooters often go slow because of a low battery or accidental switching into eco/beginner mode. However, flat tires, mechanical brake/hub issues, or even firmware bugs can also reduce your speed.
What is the Lifespan of an Electric Vehicle?
Rideshare electronic scooters have an average lifespan of 1-5 months. Privately-owned e-scooters with proper care and maintenance tend to last at least 2-3 years, likely much longer than that.
How can I make my Scooter go Faster?
For your scooter to go faster, you need to remove the speed limiter. Every scooter is built with a speed limiter since this is the component that helps make sure the motor does not overpower the battery. Improve the battery power. Add a battery. Upgrade the motor. Increase Aerodynamics and then find a better terrain.
Is XIAOMI a Worthwhile Brand of a Scooter to Invest in?
Xiaomi scooters are worth the investment for various reasons. The company manufactures affordable and high-quality products equipped with unique features. They scooters have a sleek and modern design in addition to speed, performance healthy battery life.