Thanks to technological advancement, e-scooters are progressively becoming popular, especially among adults. They are easy to maintain, and you can use them to commute from one place to another and even faster than through cars in traffic jams.
The best part is you do not have to break your back or sweat riding the electric scooter, unlike the traditional manual scooters that require you to push or kick start them, making it fun and less frustrating.
Embracement of these scooters by society means an increased demand and hence an increase in supply and the variety offered by the manufacturing companies. This factor can make choosing the right electric scooter very daunting for you.
Best E-scooters for adults in 2021
The following electric scooters for adults are options based on what suits your individual needs:
Segway Ninebot E45E
Long-distance commuting has been made easier with this Segway product that offers you an additional pre-installed battery to save you from frequent charging with a life of up to 45 kilometers. The scooter also has a maximum speed of 25km/h and a 300W motor.
Unlike other scooters, the e-scooter has been specially designed to guarantee your safety through features such as E- mark reflector and three brakes. Moreover, the scooter has built-in ambient and brake LED lights to ensure a smooth ride even at night. It also has puncture-free 9″ dual-density tires meaning you do not have to worry about their maintenance.
Xiaomi 1s Electric scooter
If you are looking for convenience and comfortable movement at a more pocket-friendly price, this should be your go-to scooter. This fast foldable scooter supports a weight of up to 100kg with a maximum speed of approximately 25km/h.
Safety being a priority, it has a double-braking system (front and rear), anti-skid pneumatic tires, a Kinetic Energy recovery, and a speed control system. The battery life is up to 30 kilometers with a 250W motor.
Carrera Impel is-1 E-Scooter
You can never lose this e-scooter, thanks to the built-in electronic integrated lock and alarm system. This scooter is in the same price range as XIAOMI 1S but slightly more expensive due to its motor of 350W. It has a dual-brake system and reflectors on each wheel for safety.
In addition, the scooter has a larger standing deck to provide you with ample legroom. It also has a maximum speed of 25km/h dependent on terrain and a maximum battery life range of 30 km. The tires are 8.5′ pneumatic; thus, you can feel the bumpy road and need to be slightly more careful.
iScooter Foldable Motorised Scooter
This 350W-motor foldable scooter has a maximum speed of up to 25km/h and a maximum travel range of 25kilometers. The scooter has solid 8.5″ tires and a dual braking system with front and rear shock absorbers and disc brakes.
The scooter supports a maximum weight of 120kg weighs 12.5kg itself. The scooter is also designed to prioritize your safety with features such as an intelligent control system with a multicolour night vision instrument, front LED headlights, and safety waning tail lights for safe night travels.
Which scooter works for you?
In addition to the scooters, you can also check out Razor scooters, such as the conveniently lightweight Razor A5 Lux Kick Scooter for Riders, which is ultra-durable due to its aircraft-grade aluminium material.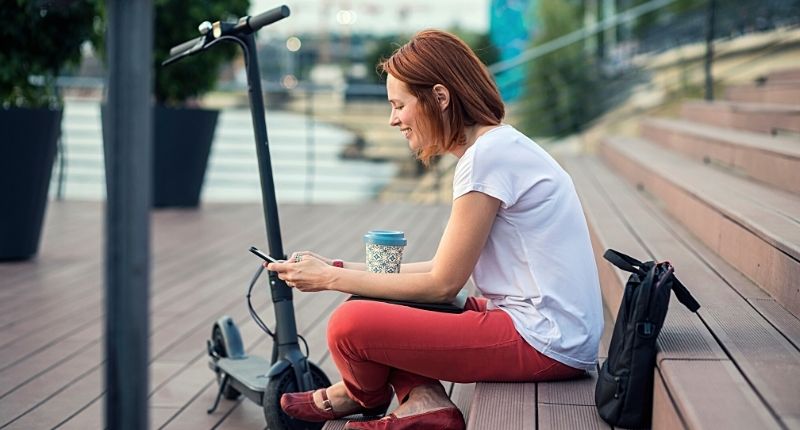 The scooter has the perfect attractive finish and has extra-large urethane wheels for support. However, the most popular scooters are Unagi scooters, but from the above, Segway is more popular.
Is an Electric scooter worth buying?
With an average scooter costing approximately €500, are they worth buying? E-scooters are a fun and more convenient way to move around from one place to another as they are easier to ride than traditional push scooters.
Most scooters can travel up to 30 kilometers on a full battery charge. Moreover, with the new legislation in place, you will be able to go to work efficiently and faster as the scooter will allow you to move efficiently in the city, even passing cars and avoiding traffic jams.
Disadvantage of owning an electric scooter
On the downside, the electric scooter can have problems such as battery lapses and overcharge. They are not suitable for long distances, and the battery can die in an inappropriate area, inconveniencing you.
The scooters may also not be seemly for obese persons, and they generally depreciate quite fast, especially on open terrain.
What should you look for when buying micromobile transport?
With a wide variety of e-scooters available, you need to pick one design that will best suit your needs, such as depending on your terrain, speed, and power.
Check the following features when purchasing to ensure satisfaction:
Weight
The scooter should support your weight and be lightweight itself for easy carrying.
Battery life
The longer the battery life, the longer the range you can cover.
Speed
This should be dependent on how fast you intend to go.
Lighting and brakes
For safety purposes, ensure it has rears and front brakes and light.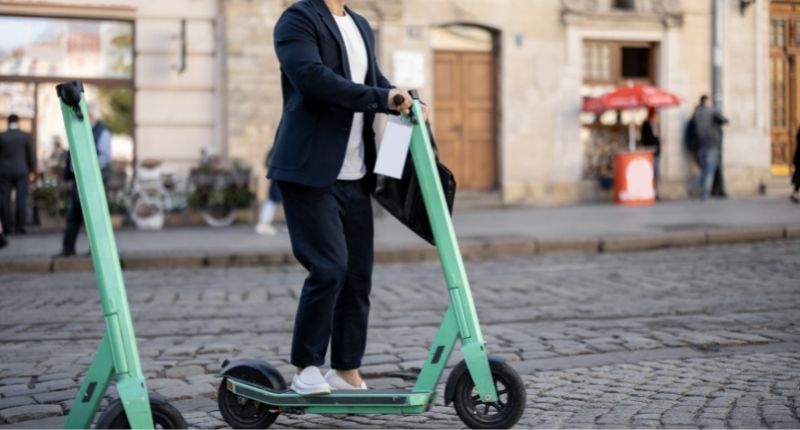 Tires
These can either be pneumatic airless with an edge for each.
Price
The price should be proportionate to the quality and features offered by the scooter
Do I need a license?
According to the proposed legislation on the use of e-scooters, driving licenses will not be required once it is implemented. However, the e-scooters are currently categorised as 'powered transporters' warranting a driving license when used on a public road.
Do I need tax and insurance?
Currently, you need motor tax and insurance, especially when using the e-scooter on a public road. When the legislating process is complete, you will not require tax and insurance.
Can I ride my e-scooter on the road?
Being classified as a powered transporter means it does not meet standards for vehicle registration, such as the minimum safety standards; hence they are not allowed on public roads at the moment. When the new legislation is passed, they will be allowed to do so with some regulations under the vehicle category,' powered personal transporters'
What is the lifespan of a motorised scooter?
E-scooters with proper maintenance and care can last up to three years or longer. This is also dependent on the quality and price of the scooter. Expensive ones tend to last longer than the cheaper models
Do these vehicles break easily?
The durability of e-scooters is highly dependent on the make, model, usage, and terrain on which it is used. Usually, the more costly scooters last longer. Provided there is regular proper maintenance; your scooter will last for up to five years with minimal breakdowns.