Established in 2000, Razor is among the leading designers and manufacturers of manual and electric scooters. It was founded in Cerritos by Carlton Calvin and the JD Corporation. Today, Carlton Calvin is president and ensures that all the products manufactured are up to standard and hold up to the company's relevance.
With the many manual and electric scooters that the US company has manufactured, it has earned several awards such as the 2020 Toty Finalist, the POC Network Editors Choice 2019, Toty 2014, and the Chicago best Toy in Show 2009 awards.
Is Razor a Good Electric Scooter Brand?
It is no hidden secret that it is one of the best electric scooter companies in the world today. It has maintained its reputation by manufacturing quality products that meet international standards. The US company was established in 2000, and it is currently headquartered at Cerritos, California.
Razor has maintained a consistent pace in its race to satisfy the needs of scooter enthusiasts across the world. The company manufactures electric and non-electric scooters, which are then distributed to more than 50 countries worldwide.
Some of its popular models include the Razor E300, E90, and Pocket Rocket Mini Bike. The scooters have been manufactured with the needs of every customer in mind. The electric models are environmentally friendly and offer a perfect solution to people who can't use a bike or a manual scooter.
Where to Buy a New Razor Scooter
Razor scooters can be bought from most stores, both online and offline. However, the best way to get a quality Razor product is from authorised dealers.
• Argos
• Pure Electric
• Smyths
It also has authorised online retailers such as
• Amazon
• Argos
• Littlewoods
• Robert Dyas
• Very
Which is the Best Model?
While there are many types of Razor scooters, the E300 is the best. This electric scooter provides you with a fantastic riding experience without pollution or noise. You get to ride for 40 minutes after charging fully. The mini bike weighs just 70 pounds, which means that it can easily be carried around by an adult physically fit person.
The E90 model has a stylish dirt kick design. It is an excellent scooter for children who are aged between 9 and 16 years. While the Razor E90 can go at a top speed of 10 miles per hour, it doesn't surpass the goodness of the E300 scooter.
How Much Does a Razor Scooter Weigh?
The Razor E300 scooter weighs 69lbs. This is pretty heavy, but this doesn't affect its quality in any way. The weight is good because it makes the scooter durable and very stable when riding at higher speeds.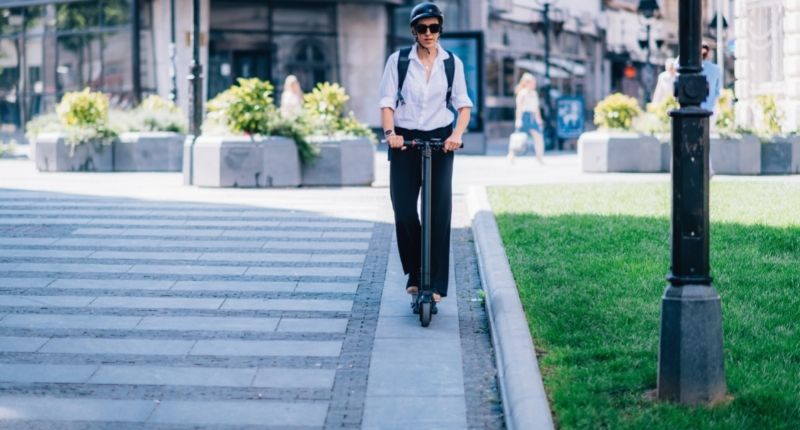 How to Make a Razor Electric Scooter Faster
While there is the standard speed for the electric scooter, there are several ways that you can enhance its speed. Here is how:
Don't Be afraid to "Rev"
The electric Razor scooters can be recharged, and they usually last for 40 minutes. Because of this, you should rev your scooter up swiftly when you get the urge to cruise on a flat surface. The faster the wheels spin, the better your speed will be.
Carry Some Good Loads
The more weight you are carrying on your scooter, the faster it will go. You don't have to carry loads too heavy for you but avoid taking light weights if you want to gain speed. The general rule is that large masses make fast speeds possible.
Scoot With Good Riders
Razor scooters are manufactured for both children and adults. The adult models are very fast, but only experienced riders can ride them. Avoid cruising with children on board if you want to go at high speeds with your Razor scooter. They may not be able to control the speed making it hard for an adult to do so.
Go Downhill When Riding an Electric Razor Scooter
If you are looking to increase your speed, don't cruise uphill when riding a scooter. You should go downhill so that gravity aids the activity. The faster you go downhill, the better your speed at the end of it will be. Gravity works with the scooter's motor to increase your speed.
Breathe Some Good Air
Did you know that good air can make your electric Razor scooter faster? Well, it is true! You will have to be close to a forest or a place with fresh air if you want to gain more speed on your electric scooter. The more oxygen, the faster you are likely to go.
Where to Buy a Charger
You can easily buy a charger for your Razor scooter from any Razor authorised store. For the best experience, you should talk to the dealer and let them help you pick the ideal charger for your Razor model. You are guaranteed of getting the right one.
How Much Does a Razor Scooter Cost?
A new Razor Scooter costs between £150 to £370, depending on the type and location. This is a reasonable price for such a popular electric form of transportation. As a buyer, you must get quality information on all models of electric scooters by checking out the market and the different online and offline stores that sell them. Don't forget to check out the cost of shipping.
How Fast Does a Razor Scooter Go?
The Razor E300 scooter can reach up to 12 miles per hour, which is fast for an electric model. The speed of the Razor e300 is considerably higher than other models. This means that it will be expensive to insure it in some areas.
Should it be on when Charging?
No, you should not be using your Razor scooter when charging. The reason for this is that the battery is most likely to overheat and damage the components of the scooter. You need to let it cool down before you start riding it again once fully charged.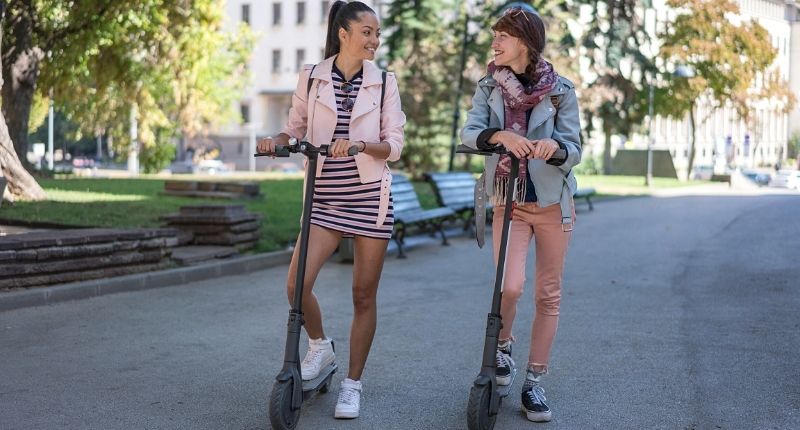 A good practice is to wait for a few minutes after charging before you can begin using it. It is safer to charge the electric Razor scooter when it is off or in idle mode.
How to Repair a Razor E-Scooter
Here are some tips on how to repair one of these scooter models:
Changing the Wheels
The wheels are essential in an electric Razor scooter, and you need to learn how to change them so that your ride can stay smooth and last longer. If you keep riding a damaged wheel, it will give away sooner than later, which means that you will have to get yourself a replacement.
You should be able to do this by yourself. The wheels should be tightly attached to the deck to ensure that they last for years without coming off.
Charging the Razor Scooter
The battery is an important part of your Razor electric scooter, and you need to know how it works very well before you can make any repairs. First, always use the charger that comes with the scooter to ensure that you don't damage the battery.
Replacing the Motor
You may need to replace your Razor electric scooter motor if it fails. You can easily do this by following detailed instructions on the manual that came with your scooter when you bought it.
Replacing the Chain
The chain of your electric scooter should be strong enough to support you as you ride, and this means that you must replace it when it starts looking worn out. Don't wait for it to break because the scooter won't function smoothly with such a chain.
Is Razor Worth Buying?
Most consumers are satisfied with Razor electric scooter products. They work as expected, and the cost is worth it, considering that they come in different models. The Razor electric scooter allows you to have a smooth, quiet ride that can keep going for hours with minimal effort on your part.
This means that you will not only save a lot of money on petrol but also repairs as well as insurance hikes. You can easily find one of these Razor scooters at a reasonable price online.