Electric scooters are not just a trend. They are the future of transportation. Gone are the days when electric scooters with poor quality and slow speeds were nothing more than a toy for kids. The Kugoo S1 electric scooter boasts the most amazing performance.
It bears a 350w motor, making it reliable, top speed, and a climbing inclination of close to 15 degrees. The scooter is a decent and great asset to own. Let's take a closer look at the Kugoo S1 Pro and the brand which created this model.
Is Kugoo a Good Brand?
Though it is less than ten years of age, Kugoo is an established brand doing well in the industry. The company has established itself as the best budget e-scooters in the European market and the world. These scooters have gained popularity and get startling reviews from their customers and clients.
In most watchdog sites, you will find that the scooters have reviews of 4/5 and above. Those who have used them can attest to their greatness in performance, speed, and convenience.
Is the Kugoo S1 Pro a Good Scooter?
When most people see the S1 Pro, they are shocked by how much it resembles a hoverboard. They are excited to try it due to its sleek design. Upon trying, most of them praise the scooter as it is sturdy and can cruise through grass, gravel, and sand without any problem.
The tires are big and can handle most terrains as they are inflatable. The S1 Pro is one of the best e-scooters in the market:
| | |
| --- | --- |
| Maximum Speed | 25 KM/H |
| Motor | 350W |
| Driving Range | 25km |
| Wheels/ Tires | 8" |
| Colour | Black & Orange accents |
| IP Rating | IP45 |
| Charge time | 4 HRS |
| Climbing Ability | 15 Degrees |
| Where to Buy | Buy Now |
Are you on a budget but still want a beautiful scooter? Well, the S1 Pro is your best choice. It brings a huge range of features onboard, including comfort, safety, functionality, and affordability. It comes at a maximum speed of 25km/h, with 8″ wheels, a motor of 350W, and a charge time of four hours.
What's more? It gives you a climb of 15 degrees which is exciting for any scooter enthusiast. Once you get it, you also enjoy a 25km range to move around on an active weekend or a quick evening spin.
Kugoo S1 Pro is an upgraded version of the Kugoo S1 with a sturdier, lightweight, and portable body and handlebars. Compared to the Kugoo M4 Pro and M4, you will find that the S1 Pro comes at an affordable rate. It has the best specs and is a budget e-scooter that you can rely on.
Where to Buy In Ireland?
Kugoo has various authorised stores where you can buy its items and products. Some of them are physical, while others are online. You can place your order on any of them, such as Scooters Ireland and Amazon.
Scooters Ireland is a dedicated online store that mainly deals with electric vehicles and already has three models of Kugoo in stock.
You can also check through the many physical stores in Ireland that deal with scooters. They may stock this scooter, and you can always get them at a very affordable range. You only have to check the different stores and find the best e-scooter.
What is the Difference between the S1 and the S1 Pro?
Kugoo S1 Pro is the newest product from Kugoo, a renowned electric scooter manufacturer. The new S1 Pro is an e-scooter that offers more top speed, range, and hill-climbing power than the standard Kugoo S1. The Kugoo S1 was only released a few months ago, and it is already receiving a new, improved version, the S1 Pro.
Who is Kugoo?
Founded in 2015, Kugoo has been in existent for over six years now and has built a reputation as one of the best E-scooter manufacturers in the world. The company distributes its products across the globe to Germany, Poland, Italy, and Spain.
Kugoo is a famous brand that has lots of e-scooter models that you can choose from. It all depends on the different preferences or what you want in a scooter.
Where is Kugoo made?
While the manufacturer distributes its products in Europe and across the globe, it has its headquarters in Hong Kong, China. The company has been growing in electric scooters to help people commute even more effortlessly.
It is growing fast and has done an excellent job earning the customers' trust. With a huge smart e-scooter series, clients can always choose what they love.
How to Fold a Kugoo Scooter?
The Kugoo scooters are high-quality, lightweight folding scooters that are easy to assemble and fold. These scooters are great for both kids and adults, making them the perfect gift for anyone who loves to travel.
If you are looking to purchase a scooter for yourself or a loved one, you will want to consider Kugoo, the brand. They have the best scooters in terms of safety and quality. But how do you fold a Kugoo scooter? Read on!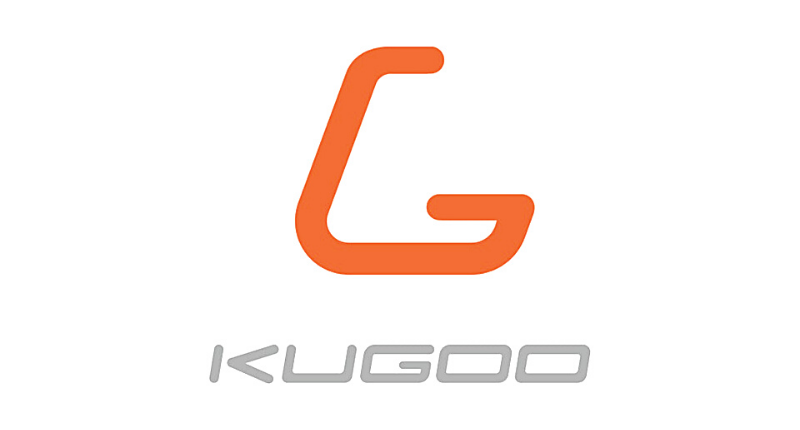 Start by opening the lock lever.
You should then press the red button on the scooter and simultaneously press down the handlebars. You should then push the lock lever to the lock position (initially)
The next step is holding the handlebar with both hands, pushing down the buttons as required, pulling out the handlebar grips to the maximum, and folding downwards.
After this, you will need to push forward the handlebars and press down the folding levers.
You will then continue folding the scooter until the hook in the fold gets and hangs the bold near the rear brake.
How to Make a Kugoo S1 Faster?
Kugoo S1 Pro is a trendy scooter that is powerful and comes with many cool features. The electric scooter can run for about 25 km on a full charge and takes about 3-4 hours to charge using the included charger. While it has a speed of 25km/h, how can you make it faster?
Removing the speed limiter: Removing the speed limiter on your scooter will allow you to go faster than what is permitted by law.
Improve the battery power: Battery power is the most important factor determining a scooter's speed. The more powerful the battery, the faster your scooter will be.
Upgrade the motor: The motor is the engine of the scooter. It is what makes it go. The more powerful the motor, the faster your scooter will go.
Enhance the aerodynamics: The aerodynamic drag force on an object in motion through a fluid (such as air) is proportional to the square of its speed. The faster you go, the more drag you will feel. This means that if you want to go faster, you need to reduce your aerodynamic drag by making your scooter more streamlined and reducing any unnecessary weight on it.
How fast is this model?
The S1 Pro has a maximum speed of 18mph which translates to 30Km/h. With a motor of 350W and a climbing range of up to 15 degrees, this is a beautiful scooter that anyone can comfortably ride.
What is the Charge Time for This Model?
The average charge time for this model is four hours.
Can You Charge Your Scooter Overnight?
While many electric scooters have an overcharge protection function, it is important not to charge your scooter overnight. You should charge when you're wide awake so you caisn disconnect it when fully charged.
Is the Kugoo S1 Pro Worth it?
The Kugoo S1 Pro is a fairly new electric scooter quickly gaining popularity for its affordable price, solid build quality, and overall performance. It is a 350 watt/48-volt motor that helps it reach its top speeds.
The S1 Pro is one of the few e-scooters that can be charged by a regular outlet, and the battery lasts for a decent amount of time before needing a recharge. It is not just an electric scooter but a whole new experience. According to most clients, it is a worthwhile purchase.