Electric scooters have become popular nowadays because they are a practical way of getting around the city. They are also ecological and economical, making them the best way to get around. Another reason for their popularity is because they are lightweight and swift.
There are many models out here, and you have probably heard some of them, such as Segway Ninebot, Xiaomi, and Kugoo. Kugoo is becoming a trendy option as they are one of the most affordable electric scooter brands in Europe. The brand is especially popular in Ireland, and its popularity is expected to grow soon.
Kugoo's e-scooters are tough enough to withstand harsh weather conditions and poor road conditions. Here is a review of Kugoo scooters and complete details of some models like the Kugoo M4.
What is the Best Electric Scooter in 2022?
As mentioned before, there are so many e-scooter brands out there and picking the best one can be challenging, especially to newbies. However, as you go scooter shopping, there are several things you should consider before picking a specific e-scooter. For starters, you have to consider the price. It is the starting point for buying decisions, so make sure you have a budget to work with as you start shopping.
Another thing to consider is the battery's max range. It is measured in Amp Hours, so the higher the rate, the more you will be able to ride the scooter. The battery life or range of different scooters depends on various factors such as the terrain, rider's weight, where you ride, and the temperature.
Other specifications to check include speed, the tyres, motor and lights. Most scooters have a speed rate of 15 to 18 miles per hour, but some will go up to 25MPH. If you're planning to ride your scooter in the morning or at dusk, consider the type of lighting.
The ones with headlights and taillights are better than those without any lights. Kugoo scooters seem to meet all these standards, so it is safe to say they are the best e-scooters in 2022.
Why Should I Choose the Kugoo M4?
The Kugoo Kirin M4 is a folding e-scooter equipped with a 500W motor, offering speed at a max speed of 43km/h. It is a powerful electric scooter perfect for both in house and road use. To change speed, you can choose among three speed running modes, using one key depending on the condition of the road.
For the battery, M4 has a long-lasting battery that needs 5-hour charging, and you're good to go. It also has an LED headlight just above the front wheel and another bright red light positioned above the rear wheel. The LED display is a controller that lets you monitor speed, time, power, voltage and mileage.
| | |
| --- | --- |
| Maximum Speed | 45 KM/H |
| Motor | 500W |
| Driving Range | 45km |
| Wheels/ Tires | 10" |
| Colour | Black & Red accents |
| IP Rating | IPX4 |
| Charge time | 6 HRS |
| Climbing Ability | 20 Degrees |
| Where to Buy | Buy Now |
Where to Buy One in Ireland?
Electric Scooters Ireland is the best place to buy your Kugoo M4 scooter. The company is led by Dean, Brian and Ethan, whose main aim is to help people adapt to green transport. They got this inspiration since they lived in modern cities like Sydney, Dublin and Barcelona.
They offer super-fast delivery, and you will get your scooter within 1-3 business days. What's more, they always have available stock, so all you have to do is add the M4 scooter to your cart and order it. If you prefer picking up your scooter, you can visit physical shops like Halfords or Harvey Norman.
What are the top models of Kugoo e-scooters?
Here are the leading Kugoo electric models on the Irish market:
Kugoo Kirin M4
Kugoo Kirin M4 has unbelievable specifications for a low price. It is a perfect option if you are searching for a powerful and faster scooter than other entry-level scooters. The Kirin M4 scooter comes with a completely detachable seat, a speed of 27mph, a range of 28 miles, and product weight of 24kgs.
It also has a side deck and rear lights, perfect for any Irish road, including the busy ones. Another feature is that it has front and rear brake disks, so braking is effortless.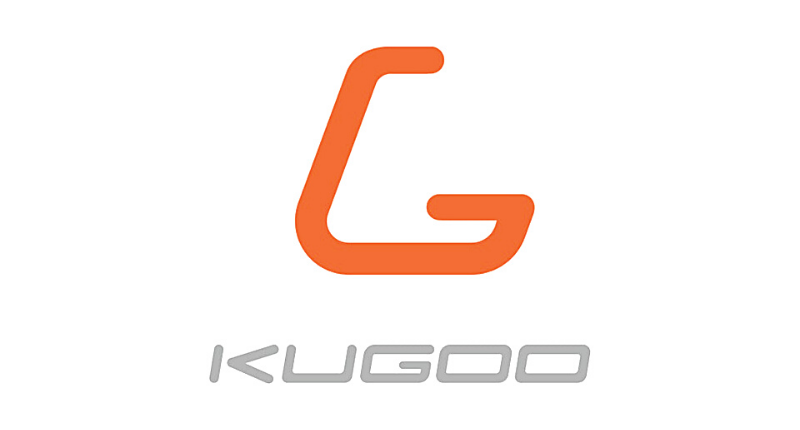 Kugoo Kirin M4 Pro
M4 Pro is the latest brand's scooter model, and it's an upgrade to the previous one, M4. The scooter is well-prepared for off-road, so you can even take it up the hills. With a 60km/37 mi range, it is an above-average scooter that everyone should get.
The e-scooter runs smoothly, and even on rough terrains, you will be perfectly fine. It comes with extra-wide wheels. The 23 kg weight makes sure that the scooter has the proper momentum when riding, and lifting it is easy.
Kugoo S1
The Kugoo S1 series is a budget-friendly scooter in three variations; the S1, S1 Pro and S1 Plus. It has excellent features such as being water-resistant, having an LED light display and a dual suspension system. It also has a top speed, great mileage and quality rides even on poor terrains.
Additionally, it comes with maintenance-free tyres, so you can take it out for a ride without worrying about getting punctures.
What is the difference between the M4 and the M4 Pro?
M4 Pro is an upgrade of the M4 model, so you expect it to be better in some ways. The pro model has better tires, a folding mechanism, led light, front suspension and a superior battery.
Who is Kugoo?
Kugoo is a well-established manufacturing company dealing with scooters. They are manufacturers of well-functioning yet low-budget electric scooters. The company seems to be competing with other more prominent names like Xiaomi and Dualtron, and their products have become popular in many countries.
Kugoo scooters have a sleek design, fantastic acceleration and decent performance. What makes them popular is that they have very competitive prices, making them a perfect contender for entry-level scooters. So far, the brand has manufactured many models, including the Kugoo M4 and Kugoo M4 Pro.
Is Kugoo a Chinese brand?
Yes, YongKang Kugoo Technology Co. Ltd is a company located in China. It is a high-tech brand specialising in manufacturing and selling various electric scooters in Europe and worldwide. Typically, customers can get their products by shipping them or picking them up from physical stores near them.
How long does a Kugoo M4 last?
Most of the scooter's parts come with a 12-month warranty; the battery and charger have a six-month warranty. Note that any part can wear off depending on how you use the scooter. Remember warranty repairs don't apply to damages such as a broken saddle or water damage.
How to fold one?
The fold size is excellent, and it can fit any car boot. To fold it, pull the locking mechanism pin-up, loosen the seat bolts, bring the seat saddle down and turn it as you slide it down backwards, then lock it in. Bring down the remaining part and fold it above the seat.
How fast does this Model go?
The scooter max range of speed is 43km/h, which means it's solid and powerful.
How to make a Kugoo M4 faster?
To change the speed, use the controller to adjust between the three-speed modes.
Is a Kugoo M4 Waterproof?
Yes, this scooter is classified as water-resistant, and it comes with an IP rating which shows how much water or rain it can withstand.
How Long does it take to Charge?
It takes a total of 5 hours to charge the battery, a bearable amount of time.
Do Electric Scooters Charge on or off?
Yes, you charge the battery for 5 hours and use the scooter until it runs out. You can monitor the battery charge via the led display.
What is the lifespan of an e-scooter battery?
The battery of standard e-scooters lasts between 2 to 3 years, depending on your usage level.